The US edition of Variety, the weekly entertainment trade magazine, carried a review of the film 66 Days about the hunger strike of Bobby Sands. Made by Fine Point Films, 66 Days premiered at the HotDocs Festival in Toronto and was received with wide acclaim. This review in Variety was written by the critic Dennis Harvey: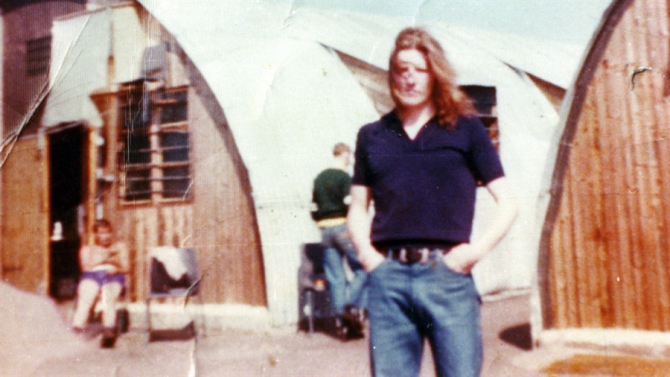 A terminal hunger strike that caught the world's attention — and arguably helped shift the struggle for Irish independence away from terroristic violence — is recapped in Bobby Sands: 66 Days. Veteran documentarian Brendan J. Bryne's feature does an excellent job contextualizing this famous chapter for viewers not already steeped in modern Irish history. He also accentuates the drama of events to create what many may find a more engrossing (as well as complexly balanced) treatment than Steve McQueen's 2008 Hunger, which had Michael Fassbender as Sands. It should prove a viable niche theatrical release in select territories, with slightly wider home-format exposure to follow.
Sands was 27 when he died on May 5, 1981 after refusing food for the titular 66 days. He was radicalized by the rise in Northern Ireland sectarian tension and violence during his youth, which had driven his own Catholic family from their home. At age 18 in 1972 he joined the Provisional IRA, getting arrested later that year on a weapons possession charge. The same scenario unfolded not long after his release from prison in 1976. While during his first stint he and other political prisoners were afforded "Special Category Status" allowing them somewhat different treatment from ordinary offenders, that exemption had been eliminated by the time of his 1977 re-entry.
Republican inmates deployed various tactics to protest that policy change, including refusing to wear prison uniforms and creating grossly unsanitary cell conditions. But these had little desired effect. Once Margaret Thatcher became Prime Minister in 1979, the U.K. government took a hard line of viewing all such activism as "blackmail" demanding "special privileges" for common criminals. It was against such opposition — and, to an extent, the IRA's own disapproval after a prior such action had failed — that Sands commenced his second, final hunger strike, eventually joined by several others.
One voice among the rich array of observers that Bryne has assembled here comments early on that Bobby Sands was "the perfect icon," being a figure of demonstrable passion and sacrifice, yet also a sort of blank slate (due to his youth and largely incarcerated history) onto which almost any qualities or message could be projected. That he was well aware of the martyr role he'd chosen is implicit in the articulate journal excerpts read on the soundtrack by Martin McCann. Even those who knew Sands tend to talk about him less in personal terms than as a sort of conscious symbol.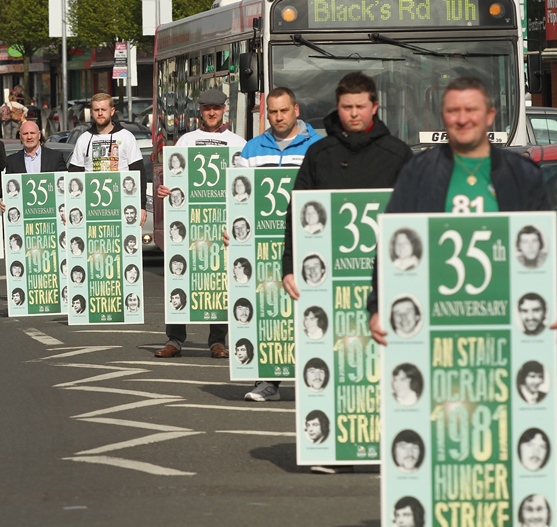 In the end, 66 Days argues, his death not only won most of the contested prisoner rights, but made a significant case for "the power of self-inflicted suffering" as being more effective than violence in serving the cause. (The international-publicity impact was heightened still further when Sands was successfully elected to the British Parliament just weeks before his demise, proving considerable public sympathy lay on his side.)
Structured as a fatal countdown of days, Bryne's docu (with much help from Paul Devlin's inventive editing) manages to sandwich in a lot of diverse, useful errata, from general historical background to pulse-takings of the then disco-crazed popular culture simultaneous to this deadly serious conflict.
Primary package elements are a wealth of archival footage, and latter-day talking-head contributions from various contemporaries, historians, medical experts, et al. 66 also weaves in low-key, wordless reenactment elements, and even a couple impressive animated sequences. Reflecting and further enhancing the film's complicated agenda is an original score by Edith Progue that runs the gamut from duly disco-influenced music to aptly more somber themes.
While hardly the first and unlikely to be the last cinematic word on its subject (which was also notably dramatized by Terry George in the 1996 feature Some Mother's Son), this finely crafted docu may well long stand as the most balanced among such treatments, as it respectfully examines Sands' folk-heroic legacy rather than simply amplifying it.