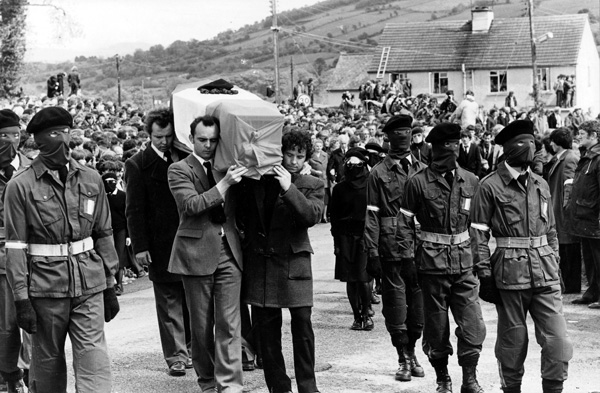 Here are some events taking place in the next two days to commemorate the 35th anniversary of the death on hunger strike of Raymond McCreesh who died at 2.11 a.m. on Thursday, May 21st, 1981, after 61 days on hunger strike.
Friday, 20th May: There will be a talk in Doyles Bar, Camlough at 9pm, at which Breandan O'Luaois, former comrade of Raymond's and former SF Councillor will reflect on his life. Michael McCreesh, Raymond's brother, will also read some of his letters from the H Blocks.
On Saturday evening, following 6.30pm mass in Camlough, there will be a commemoration in the graveyard where Megan Fearon MLA will be the main speaker. This will be followed by a parade from the chapel to the hunger strikers monument on Newry Road, Camlough. There will be a function and a showing of a 1981 CD in Shane O'Neills GFC afterwards.