A Shared Struggle— Stories of Palestinian & Irish Hunger Strikers is the latest publication from Belfast-based An Fhuiseog and is a unique book, bringing together for the first time the prison experiences of surviving Palestinian and Irish republican hunger strikers.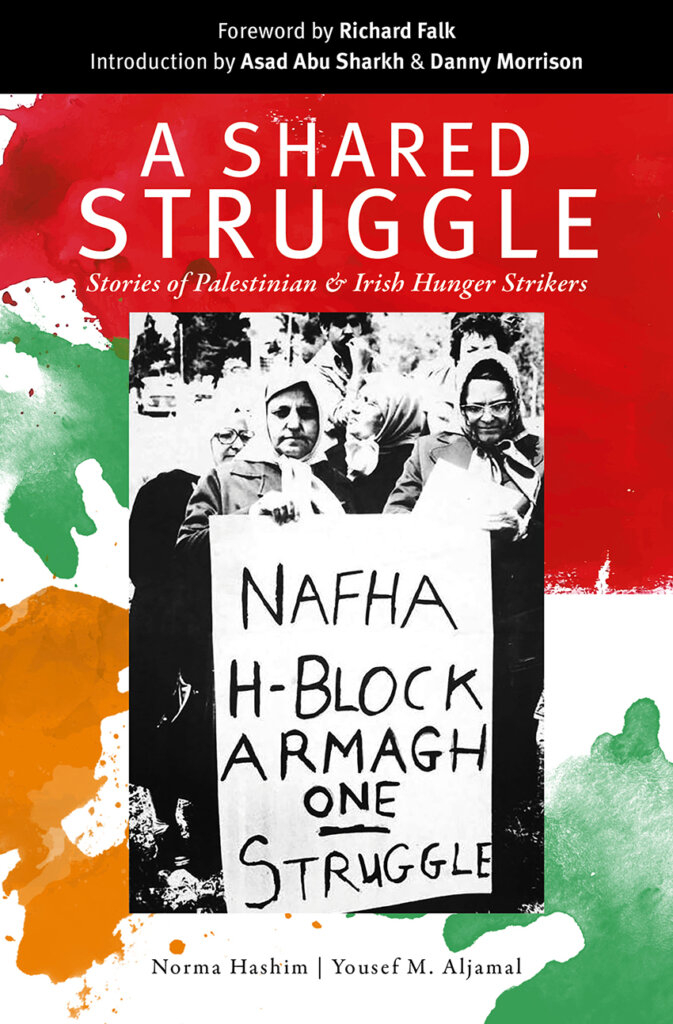 At last week's Féile an Phobail the book was launched in the Felons Club, West Belfast, by Asad Abu Sharkh who, along with Danny Morrison, Secretary of the Bobby Sands' Trust, co-edited the book. Asad is a Palestinian-Irish academic, living in Dublin, whose family after being ethnically cleansed from the city of Askelon by Zionist gangs, lived in a refugee camp in Rafah. He is the International Spokesperson of the Great March of Return.
The book is available from An Fhuiseog shop, Falls Road, at £10 or can be ordered at the Lark Store online here ; and from the Sinn Fein Bookshop, Parnell Square, Dublin, for €10 and can be ordered online here
Publication was supervised by Norma Hashim and the translations were by Yousef M. Aljamal.
The book will be reviewed on this website shortly.