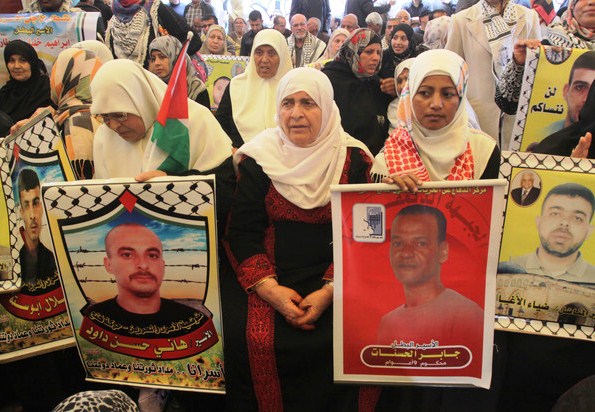 Palestinian prisoners are ready to mount a mass hunger strike, according to The Electronic Intifida, over the continuing Israeli policy of 'administrative detention', which is really internment without charge or trial.
Speaking from Gaza Strip's Jabaliya refugee camp, Ibrahim Baroud, freed from Israeli captivity a year ago after twenty-seven years of imprisonment, was critical of a key failure of the Palestinian leadership to raise the issue of prison releases during the Oslo talks twenty years ago.
"Prisoners were never mentioned in the Oslo accords," referring to the peace agreement signed by Israel and the Palestine Liberation Organization twenty years ago. "This was a disappointment to us, and a failure of the Palestinian leadership."
Nearly two hundred Palestinian administrative detainees, held indefinitely without charge or trial on Israeli military court orders, announced plans to launch a mass hunger strike for their freedom beginning today. The news came as demonstrations across Palestine and events worldwide commemorated the 40th annual Palestinian Prisoners' Day.
Thousands marched from an exhibition at Saraya square, the former site of Israel's Gaza central prison, to rally outside the International Committee of the Red Cross' Gaza office.