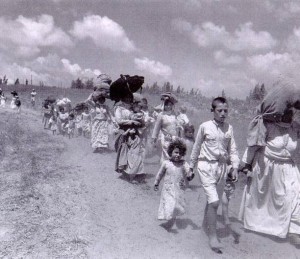 Next Tuesday, 14th May, is the sixty-fifth anniversary of the Palestinian Nakba. In Belfast the Palestinian Education Initiative is organizing a public lecture outlining the work and legacy of the world renowned Palestinian writer, intellectual and activist, Edward Said.  For many years the late Said's voice illuminated and provided a framework for understanding the politics of the Israel-Palestine Conflict and the colonialist Orientalist mindset that asserted and continues to assert that Palestinians and Palestinian culture are primitive, foreign, other. 
A brilliant critic of Western hypocrisy and intellectual dishonesty, Said was also a vehement critic of the late Yasser Arafat and the PLO, and he predicted their adoption of the 'peace process' would lead to the dead end of continuing occupation that we see today. Presented by Dr Conor McCarthy* of Maynooth University College, this lecture presents an opportunity for attendees not just to engage with Said's thought but also to come to see how often their own understanding of the Israel-Palestine Conflict has been constructed through a prism of western imperialism.
7 pm, Tuesday 14th May, St Mary's University College, Falls Road, Belfast
*Dr Conor McCarthy teaches English at NUI Maynooth, and is the author of Modernisation, Crisis and Culture in Ireland 1969-1992 (Dublin 2000) and The Cambridge Introduction to Edward Said (Cambridge 2010). He is a founder-member of the Ireland-Palestine Solidarity Campaign.
From Said's classic book Culture and Imperialism: "United States policy has been supported by a dominant culture that does not oppose its main tenets: support for dictatorial and unpopular regimes, for a scale of violence out of all proportion to the violence of native insurgency against American allies, for a steady hostility to the legitimacy of native nationalism."