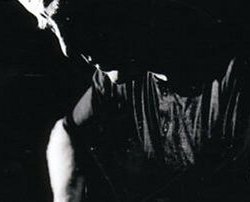 Great interview with Christy Moore on the Pat Kenny show available on RTE's Media Player. Below, we also reproduce Christy Moore's contribution to the Hunger Strike essay book, published by the Bobby Sands Trust in 2006.
I Will Sing
– Christy Moore
 
O'Hara, Hughes, McCreesh and Sands, Doherty and Lynch, McDonnell, Hurson, McIlwee, Devine…
The time has come to part my love I must go away.
I leave you now my Darling girl no longer can I stay.
My heart like yours is breaking, together we'll prove strong.
The road I take will show the world the suffering that goes on.
The gentle clasp that holds my hand must loosen and let go.
Please help me through that door though instinct tells you no.
Our vow it is eternal and will bring you dreadful pain 
But if our demands aren't recognised don't call me back again.
How their sorrow touched us all in those final days.
When it was time she held the door and touched his sallow face.
The flame he lit while leaving is still burning strong,
By the light it's plain to see the struggle still goes on.
– The Time Has Come
 
I will sing these simple lines as long as I can draw breath. The men on hunger strike had their ideals, comradeship, beliefs and military discipline to sustain them on to their final days. Parents, wives and families had to play heartbreaking parts in this most awful drama without any such support systems. I glimpsed the pain caused by this awful dilemma in Bellaghy, the Bogside, Camlough and in West Belfast and wrote this short song to try and honour all the sacrifice. I will give it an airing each time I encounter those who seek to demean and trivialise the fallen men and their families. Those who seek to rewrite the story add steel to my determination to remember. When I hear the revisionists and the downright liars I will sing – for that is all that I can do. Detractors find this pathetic and facile but their sneering matters not to me. My life's work has been endowed with songs of struggle. I sing these words to express the way I felt at the time of the hunger strike and in its aftermath. As their young lives ebbed away we helplessly looked on. In the month of May the black flags lay in 1981.
Deep mourning around Tamlaghtduff has turned to burning pride.
Francis fought them every day he lived and fought them as he died.
     
      – The Boy from Tamlaghtduff