IRIS- Hunger Strike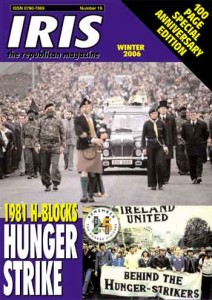 IRIS the Republican magazine. After an absence of 13 years the popular republican magazine IRIS is back.
The first new edition is a 100 page special on the 1981 hunger strike featuring previously rare photographs and interviews with participants.
IRIS is available online at the Sinn Féin Bookshop.