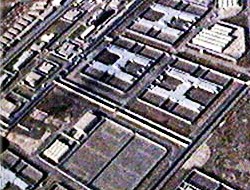 The Secretary of the Bobby Sands Trust, Danny Morrison, has called for a retraction from Liam Clarke that he [Morrison] visited the hunger strikers twice on Sunday, 5th July, the second time with IRSP member Sean Flynn. Once again, Liam Clarke preferred to publish rather than check the allegation with Morrison. On Sunday, Clarke wrote: "Danny Morrison is clear that he gave a full explanation of an offer to the hunger strikers on July 5, but Sean Flynn, an IRSP leader who went into the prison with him on the second of his two visits that day, recalls nothing of the kind. Flynn met Kevin Lynch, an INLA hunger striker … who was to die on August 1. Flynn is quite clear that Lynch 'knew nothing about the Mountain Climber or that there was going to be a deal'."
Danny Morrison said: "Despite Liam Clarke being in regular contact with me during the week, I was given no opportunity to correct or challenge Sean Flynn's statement in the 'Sunday Times' that Kevin Lynch 'knew nothing about the Mountain Climber'. I could have pointed out how incredulous Flynn's claim was. A cursory reading of a book published in 1987, 'Ten Men Dead' by David Beresford, reproduces a comm from Bik McFarlane dated 8th July 1981 which says: ". 'Pennies' [Danny Morrison] had already informed them [the hunger strikers] of 'Mountain Climber' angle and they accepted this as 100 per cent."
"I have written to Liam Clarke and pointed out that his story is false and he should have checked the facts. 'Why didn't you ask me in all our exchanges during the week about Sean Flynn's allegation? You never emailed and never telephoned [I placed my telephone number in an email to you last Tuesday.]'
"On the 5th July 1981 I went into the prison hospital alone. I was only in the prison once and at no time was Sean Flynn with me."
Morrison stated: "After the first hunger strike the British administration barred me from visiting the prison. However, as a result of contact with the British via an intermediary I was allowed into the prison on Sunday, 5th July, 1981, to meet the hunger strikers and Brendan McFarlane. I told them what the British appeared to be offering.
"I was in the prison ONCE during the hunger strike not TWICE, as Liam Clarke has published. Kevin McQuillan of the Irish Republican Socialist Party drove me to the jail that day, on Sunday, 5th July. I did not tell him the details of why I was going in [re the contact with the Brits] but he was aware that something secret was going on. He drove me into the prison – which was closed to the public on Sundays – through the prison officers' entrance. There, I was met by a senior official and taken to the prison hospital. Kevin stayed in the prison officers' car park.
"When I came out I told him what condition the prisoners were in. He asked who I had met and I told him and that Kevin Lynch and Micky Devine had been there. I was not at liberty to discuss with him the details I had given to the hunger strikers.
"I only mention Kevin McQuillan's name because last Monday Willie Gallagher of the IRSP on Radio Foyle said that the IRSP had no idea that there was any contact or behind-the-scenes' activity taking place in early July 1981 – something that I find implausible. I am sure Kevin McQuillan told his party leadership that I had been in the prison. If he didn't that is for him to explain.
 "In relation to the first story that Liam Clarke ran [the release of partial British documents from 1981] and his explanation for not contacting me he has said that he had contacted Sinn Fein for a response, sent them the details and they said they would be back in touch, but this didn't happen. He said that he told Sinn Fein he would be happy to talk to me.
"I emailed the Sinn Fein press officer, Mark McLernon, in regard to this and he said: 'Danny, I told him [Clarke] to send us the documents he had and we would fully comment on them on that basis, that we couldn't be expected to comment on something we hadn't seen. He refused. That was the one and only phone call I had with Clarke. In it I also told him that I had informed the Trust of the contents of his original email. There was no arrangement made with Clarke to set up an interview with yourself. If Clarke wanted to talk to you, why would he go through SF?'"
Danny Morrison continued: "In one of my emails to Liam Clarke I said that the Sinn Fein response still would not have prohibited him from contacting me in relation to July 1981, given that some of the Sinn Fein press people probably were in their teens at the time of the hunger strike. I received no satisfactory explanation and this Sunday he has printed yet another falsehood and I am seeking a retraction in next week's paper."