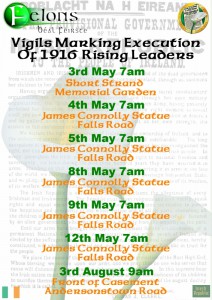 There are many events taking place this week to commemorate the executions of the 1916 leaders and the 35th anniversary of the death of Bobby Sands and the H-Block hunger strike of 1981 when ten men died over a seven month period.
For updates please follow us.
Last week the South African writer David Beresford died. David had been the Guardian's Ireland correspondent in the late 1970s and early 1980s and was only one of two journalists who met Bobby Sands in prison.
Beresford approached the Republican Movement after the hunger strike and asked for their cooperation in his writing a book about the prison struggle. The Movement agreed and – to his surprise – allowed him access to the archive preserved by Tom Hartley who chaired the H-Block Information Centre during that period.
Tributes to David Beresford and the story of David's Ten Men Dead can be found at the following links.
http://www.dannymorrison.com/?p=3679
http://www.anphoblacht.com/
http://www.theguardian.com/media/2016/apr/27/david-beresford-obituary
http://mg.co.za/article/2016-04-27-investigative-reporter-david-beresford-saw-the-big-picture
http://mg.co.za/article/2016-04-26-david-beresford-the-man-who-taught-me-how-to-write/
http://www.theguardian.com/world/2016/apr/22/award-winning-guardian-reporter-david-beresford-dies-aged-68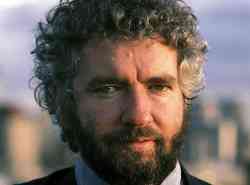 The following events will be taking place in West Belfast from Thursday 28th April until Sunday 1st May.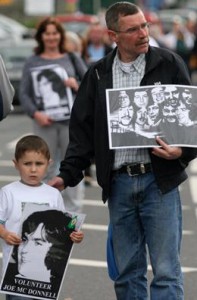 Thursday 28th April, 7.30pm
The Devenish Complex
The Untold Story – The National Hunger Strike Exhibition & Panel Discussion. Chaired by Alex Maskey. Speakers: Pat Sheehan, Mary Doyle, Raymond McCartney.
Friday 29th April, 8pm – late
Felons' Club
Five Years of Resistance 1976-81 – From Protest and Hunger Strikes to Funerals
The National Hunger Strike Exhibition & Panel Discussion. Chaired by Rosie McCorley. Speakers Pat Sheehan, Fra McCann, Jennifer McCann and Bobby Storey.
Saturday 30th April, 7pm
The Sally Garden Community Centre
The 1916 & Hunger Strike Exhibitions
Screening of the award-winning film, HUNGER, followed by a panel discussion with Jennifer McCann, Pat Sheehan & Rosie McCorley. Chaired by Councillor Charlene O'Hara.
Sunday 1st May, 8pm
Andersonstown Social Club
The Bobby Sands Lecture
The 1916 & Hunger Strike Exhibitions.
Chaired by Councillor Stephen Magennis. Main Speaker, Jennifer McCann