A thought-provoking piece on the continuing debate over a peace centre at the site Long Kesh/H-Blocks and unionist opposition to it is published on the website of The Detail. More can be read about The Detail here.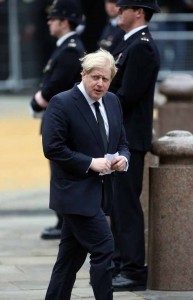 Boris Johnson, interviewed on BBC Radio 4's World At One today recalled the 1981 hunger strike and at first he was frank – but then you can hear his big 'But' come in to correct and qualify what he was thinking.
He was asked was he always a fan of Margaret Thatcher.
"She came to power when I was pretty young. I do remember being sometimes, sometimes a bit sort of stunned. I thought the business with the IRA hunger strikers was very, very tough and I remember thinking, what would I do if I was in government at the time. This was an incredibly harsh thing, it seemed to me, to allow people to die in that way.
"But on the other hand, you could not fault her logic, you could not fault her consistency, and that point, that you shouldn't give in to terror is a powerful one and one that is still relevant today."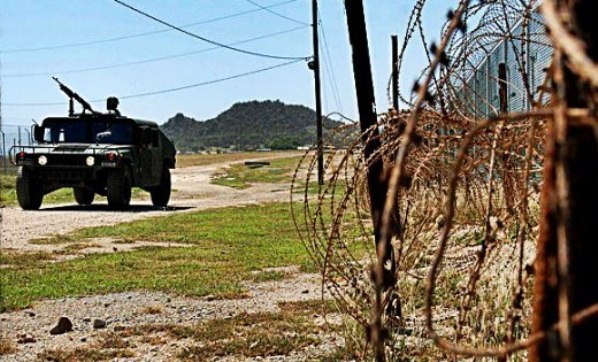 A hunger strike has been waged by US-held captives in Guantanamo Bay, Cuba, since February with those whose condition has deteriorated most being force-fed. Here, French journalist Sylvie Kauffmann from Le Monde compares and contrasts this hunger strike with the 1981 hunger strike in Ireland and states 'Why Obama Cannot Ignore The Hunger Strikers Of Guantanamo Bay'.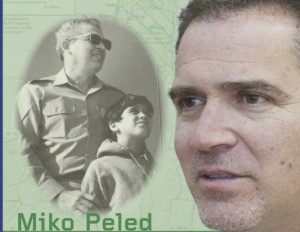 Four days ago writer/activist Miko Peled from Israel went to Milltown Cemetery, Belfast, visited the grave of Bobby Sands and read the finale of Samer Issawi's 'Hunger Speech' to Israelis. Miko Peled is an Israeli peace activist whose father was Mattityahu Peled, a general in the Israeli Army and a member of the Knesset. In 1997 Miko's 13-year-old niece was killed in Jerusalem in a suicide bomb attack. In 2012 Miko Peled wrote a book, The General's Son: Journey of an Israeli in Palestine. See also Irish Examiner feature by Dan Buckley on Miko Peled.
Whilst a song fondly recalling Margaret Thatcher – 'Ding Dong The Witch is Dead' – soars up the British pop charts, an attempt by a right-wing Paris councilor to name a street after Thatcher has been denounced by a left-wing politician who says it would be more appropriate to name a street after Bobby Sands.
City Councillor Jerome Dubus of the right-wing UMP party has said that at the next council meeting he will propose naming a street or a square after Thatcher, the former war criminal, who Following the announcement of Thatcher's death on Monday, UMP councillor Jerome Dubus said he would submit a proposal for a street or square to be named after Thatcher, as a "a small gesture for a great lady".
But Councillor Ian Brossat, of the Communist-backed Left Front, denounced the move and said the city would do better to honour Bobby Sands.
"Lacking any personality and a leader, the UMP is looking for its good fairy in the past, and across the Channel… The cynicism of the Parisian right knows no bounds," Brossat said. "Jerome Dubus's proposal is a joke…. Thatcher was the apostle of British ultra-liberalism, who left an appalling legacy for the state and the working classes."
"It would be better to name a street after Bobby Sands whom Thatcher allowed to die of hunger with other prisoners."
Several French cities already have a Rue Bobby Sands. Paris has made a habit of immortalising eminent figures from history through its street signs including philosophers, scientists, writers, artists and revolutionaries.
Meantime, the song 'Ding Dong The Witch Is Dead' (from 'The Wizard of Oz') was re-released in the wake of Thatcher's death and is soaring up the British charts. It is expected to be in a top slot when the Official Chart Show airs on the BBC on Sunday. Calls for it to be banned on the grounds of taste and decency have been rejected by BBC executives,
This represents progress of a sort: in 1972 just after Bloody Sunday the BBC banned Paul McCartney's song 'Give Ireland Back to the Irish' and thereafter banned many songs about British injustice including one by the Pogues, 'Streets of Sorrow', about the wrongful conviction of the Birmingham Six and Guildford Four.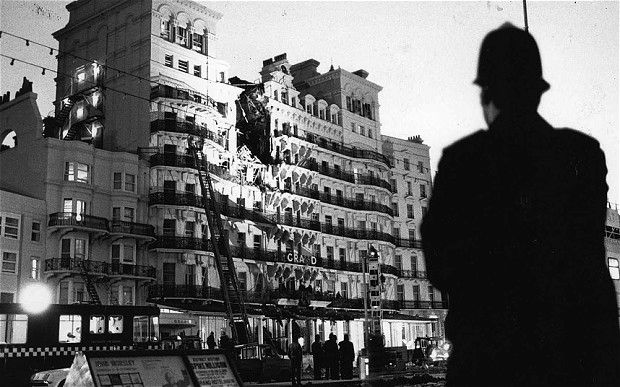 Much of the coverage of the death of Margaret Thatcher and her tenure as British Prime Minister has inevitably focused on her handling of the hunger strikes. Yesterday, within an hour of the announcement of her death, this website received thousands of visits with referrals from Google, Wikepedia, Facebook and Twitter, such is the association of the name Thatcher with the ill-treatment of political prisoners.
Much has also been written about the 1981 hunger strike, Thatcher and the IRA's attempt to kill her in the Brighton Bombing in 1984. Here is a selection of some of those media features.
'Death of Thatcher' – Danny Morrison, Irish Examiner
'The Brighton Bomb and Mrs Thatcher – David McKittrick
'The Irish Education of Margaret Thatcher'- Boston Globe
'Her Irish policy failed miserably' – Newstalk 
'Brass neck and iron will hardened hearts during the hunger strikes' – Irish Independent 
'Thatcher critics recall labor battles, Irish strife' – Los Angeles Times

Margaret Thatcher died today on the eve of the 32nd anniversary of Bobby Sands being elected in Fermanagh & South Tyrone with 10,000 more votes than Thatcher received in Finchley.