Print This Article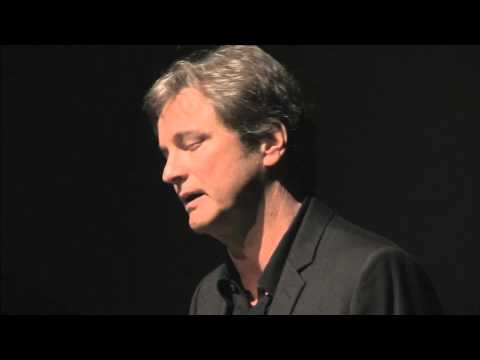 Extracts from Bobby Sands' hunger strike diary appear in a new book edited by, among others, the Academy-Award winning actor, Colin Firth. 'The People Speak' is also part of a multimedia project which includes a stage show which will bring to life the voices of campaigners, dissidents and visionaries.
The idea began life in America, where performers such as Matt Damon and Bob Dylan supported the scheme. Compiled by Firth, author and editor Anthony Arnove and historian David Horspool, the collection of speeches, songs and letters include quotes from Emmeline Pankhurst and Oscar Wilde.
Firth said: "The idea was simple. Take the most impassioned speeches about the fight for what is right and bring them to life for a new generation. The reason why it's so powerful is because it's about everything that matters to us: love and life, sex and death, justice and freedom."
Guest writer, veteran republican Gerry O'Hare (a former political prisoner and editor of An Phoblacht) reviews 'The People Speak – Voices That Changed Britain' for the Bobby Sands Trust website.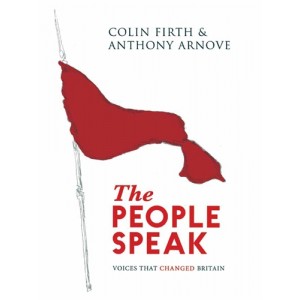 Considering that most of us grew up in or around some form of Thatcherism, with all its works and pomps, the title of this book caught my attention.  Whose 'Voices', I wondered? The publisher's guff on the cover also caught my imagination.  It wasn't what I expected.
"I hope that these voices – whether they be socialists, anarchists, agitators, Chartists, suffragists, Lollards or Levellers – serve as a reminder that much of what we feel entitled to today, much of what we accept as civilised or decent, began as treason.
"Was fought for by men and women who weren't endowed with any political power, who were hanged for it, transported, tortured or imprisoned until eventually their ideas were adapted to, adopted and handed down to us as basic rights.
"These freedoms are now in our care. And unless we act on them and continue to fight for them, they will be lost more easily than they were won".
Who penned that, I wondered?  Somebody from the last century?  Scholar, politician, leader, visionary?
Not a bit of it. Step forward Colin Firth, star of the 'Bridget Jones' movies, 'The English Patient', who played the painter Vermeer in 'Girl With A Pearl Earring', King George VI in 'The King's Speech' and, of course, was an unforgettable Darcy (over whom so many women swooned and male teeth gnashed) in 'Pride and Prejudice'!
Why was I surprised? Well, I was. Simple as that. Looks, a brain – and also, it seems, principles of the highest order. Has the man no shame? But as a recently dear departed fellow journalist used to say, "Moving on".
This anthology of rebel writings is co-edited with Anthony Arnove (author of 'Iraq: The Logic of Withdrawal' and 'The Essential Chomsky') and with an input from David Horspool, historian, journalist (and author of 'Why Alfred Burned the Cakes').
It tells the story of Britain through the voice of visionaries, dissenters – including Bobby Sands – revolutionaries and everyday folk who took on the establishment by standing up for their beliefs. Here, there are stories, letters, speeches, poems and songs from Wolfe Tone to Daniel Defoe, from Thomas Paine to Oscar Wilde, from the Peasants' Revolt to the suffragists and the anti-war demonstrators of today.
Spanning over almost a thousand years and 150 individual voices, these are, Firth claims, "the most powerful words in British history". It is a salutary reminder that our nearest neighbour has its own radical tradition – albeit one that has been less exercised than it might be on this side of the Irish Sea.
Where does one begin? Naturally, I went straight to see what Bobby Sands said to impress Firth enough to be included.
It is from his prison diary and the date is March 1st.
Bobby says that he has broken his mother's heart over his hunger strike. He states that he is a political prisoner. "I am a political prisoner because I am a casualty of a perennial war that is being fought between the oppressed Irish people and an alien, oppressive, unwanted regime that refuses to withdraw from our land".
He documents a day in the life of his agonising hunger strike, his treatment at the hands of 'the slobbers' – prison screws. He ends his short narrative by saying that, on receiving a letter from his mother, his mind is at peace for his struggle.
"Every time I feel down, I think of Armagh (jail) and James Connolly. They can never take those thoughts away from me".
There are many other texts central to Irish history: Emmet's speech from the dock, Padraig Pearse at the grave of O'Donovan Rossa. Firth and his fellow anthologists give more than a nod in our direction. It is heartening to see.
But Firth tells us that, even with 450 pages, he could not even begin to scratch the surface of his country's rebel history: "Our exercise is a capricious one," he says, "vast quantities of rich and important material have been left out".
The anthology begins at the time of the Norman Conquest, against which the native English raged, and races through history until the present.
Just a taster: he covers among other subjects: the Magna Carta; Britain's enemies (of which, naturally enough, there are many!);  commoners and kings; various peasants' revolts, freedom of religion and worship.
There are many details of the Empire's struggles with countries who gained their Independence, and the heavy price always to be paid.
Workers strikes are there in abundance, including the Matchgirls' Strike of 1888 and the Dock Strike of 1911. There is an entire section dedicated to issues of gender and sexual equality.
A good judgment on my own reaction, and the books status generally, is that I spent a whole day reading it from cover to cover and struggled to decide where to begin this review.
So, I take the easy way out and encourage you to buy and, along with Firth, hope it will stimulate you into comment.
One personal observation: he mentions the land of my father, the Isle of Man. 'Fo Halloo' was an underground group that called upon the Manx people to fight back against the speculators, who had been encouraged by the Manx Government at the Tynwald, to invest and buy up homes and land, at cut down prices, to the detriment of the locals:
"Fo Halloo calls upon the Manx people to fight back.
The Manx Cross is burning. Get up off your knees."
Now where did we hear that before?
'The People Speak – Voices That Changed Britain' by Colin Firth and Anthony Arnove
Hardback, £17.99. Published by Canongate

Print This Article
During Palestine Day at Féile an Phobail Palestinian representative Haneen Zoabi spoke on a platform with Sinn Fein MLA Pat Sheehan who was on his fifty-fifth day of hunger strike in 1981 when the hunger strike ended. During her visit to West Belfast Haneen also visited the Republican Plot in Milltown Cemetery and the graves of Bobby Sands, Joe McDonnell and Kieran Doherty TD.
Haneen Zoabi MK, is a Palestinian citizen of Israel who rose to international prominence following the Israeli attack on the 2010 Freedom Flotilla to Gaza. Haneen is a feminist, educationalist and parliamentarian. Elected to Israel's parliament, the Knesset, as a BALAD party representative in 2009, she is the first Palestinian woman in Israel to represent an Arab-Palestinian political party in Israel and has become one of the state's most outspoken and eloquent critics, and thus, one of the most controversial and hated politicians in the Knesset. Ms Zoabi was on a speaking tour of Ireland from Monday 6th to Friday 10th August, hosted by the Ireland-Palestine Solidarity Campaign.
Ms Zoabi, who was on board the Mavi Marmara ship when it was stormed by Israeli commandos, condemned the raid in Israel's parliament as "a pirate military operation". Her involvement led to her being portrayed as a hate figure by the Israeli right. Ms Zoabi was called "traitor" and "terrorist" by her fellow parliamentarians, suffered an attempted physical assault by one of her Knesset colleagues, received death threats, and demands from the Israeli Interior Minister, Eli Yishai, that her parliamentary immunity and Israeli citizenship be revoked. As a result the Knesset has since removed a number of Ms Zoabi's parliamentary privileges, including the right to participate in discussions and to vote in parliamentary committees. In another incident she was shot in the back and neck with rubber bullets by Israeli police during a demonstration against right-wing Jewish extremists in northern Israel in 2010.
With a background in education and media, Ms Zoabi campaigns for equal rights for all Israel's citizens and for an end to the Israeli occupation of the Palestinian Territories. She believes that the Israeli state ideology of Zionism is inherently racist and points to over 30 Israeli laws that legally discriminate against Palestinian citizens of Israel. Describing her quest for equality she has said, "The problem is not simply the terms of citizenship: we want to be equal to the Jews, but also, as the indigenous people, this homeland belongs to us. I want to be equal not because I immigrated or because I'm a citizen. Primarily I want to be equal because it is my homeland and nobody has the right to take it away." At the Russell Tribunal on Palestine in South Africa she testified that Israel was an a state of "apartheid discrimination" and that "we the [Palestinian] citizens are a strategic threat because we reveal more than Palestinians in the Occupied Territories the contradiction behind the Jewish state and democracy".
Ms Zoabi has been at the forefront in opposing the introduction of loyalty oaths for Israel's non-Jewish minorities, Admission Committees and other anti-democratic legislation, condemning leading Israeli politicians, including the prime minister, as "all a bunch of fascists pure and simple." Of the current legislative assault on Israel's already-limited democracy she remarks that it is "a gradual continuation of long-standing policies that confiscated my land; that discriminate against me; and that refuse to recognize me as an equal citizen and as one of the owners of this homeland."
Ms Zoabi additionally brings a much needed feminist perspective to the struggle for equality and civil rights, calling for Israeli feminists to join with Palestinian advocates: "We can't call ourselves feminists if we occupy other women, demolish their homes, force them to live under a blockade, support settlement expansion, and then come home and talk about women's rights."
Despite on-going harassment and threats Haneen remains undaunted; referring back to those she is elected to represent, she has remarked, "I was not elected to keep silent or to sit at the table and clap".