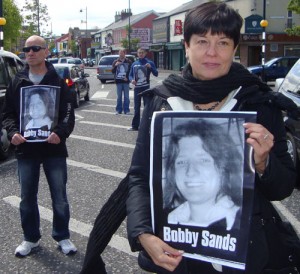 There were white-line pickets held across republican areas of Belfast today in memory of Bobby Sands who died thirty one years ago. Other events over the weekend include a parade in Tyrone by Dromore Memorial Committee. In 1981 Dromore was then part of the constituency of Fermanagh and South Tyrone which elected Bobby as its MP that April when he was forty days on his hunger strike. The march will leave from Saint Patrick's Hall at 8.30pm and will proceed to the memorial to Bobby Sands and the nine other hunger strikers on Church Street.
On Sunday night in the Andersonstown Social Club prominent republican Gerry Kelly (himself a former hunger striker) will be giving the annual Bobby Sands Lecture. Also on Sunday night in the Felons Club there will be another opportunity to see '1981', a drama written and performed by Tony Devlin and produced by Brassneck Theatre Company. The play starts at 8pm.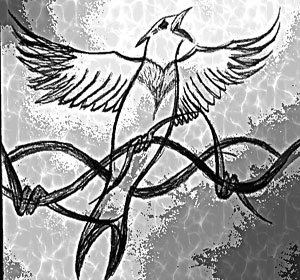 The Huffington Post has marked the anniversary of the death of Bobby Sands with a feature on the legacy of the 1981 hunger strike. "Just over three decades on it is perhaps difficult to appreciate the significance of the sacrifice made by Sands and his comrades, which even if you disagree with the aims for which they gave their lives remains a monumental testament to the power of the human spirit," writes journalist John Wight. The full feature can be read here.
Heather McIlkenny dedicates her drawing, The Lark in Barbed Wire, as follows: "For The Fighter's Daughter… may the passion of the Lark run through the heart of any and all Irish persons….Through fear and pain, your courage and passion will prevail."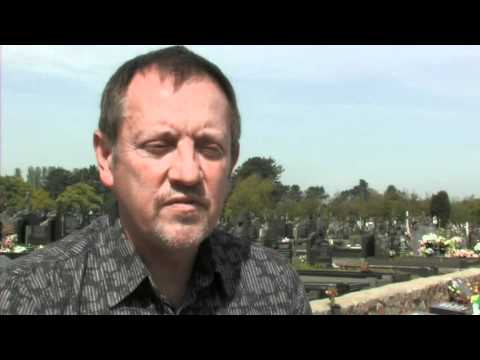 On this the 31, anniversary of the death on hunger strike of Bobby Sands, his friend and comrade, former IRA prisoner Colm Scullion from South Derry, recalls first meeting Bobby while on remand in Crumlin Road Jail. Colm had been injured in a premature explosion at the time of his arrest in October 1976 along with his fellow comrade Tom McElwee, the ninth republican to die on the hunger strike, on 8th August 1981. Colm was later sentenced, and in the H-Blocks met up with Bobby again and there in H-3, during some of the darkest days of the protest, they shared a cell. Here, the quiet South Derry republican speaks about Bobby Sands' humour, his humanity and his concern for especially the younger prisoners as the blanket men entered their fifth year of beatings on the protest for political status.