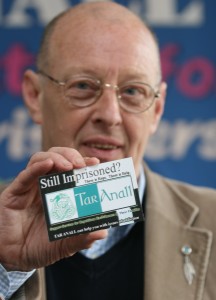 Il y a 31 ans 10 Irlandais du Nord de l'Irlande mourraient au terme d'une longue grève de la faim pour réclamer le statut de prisonniers politiques que l'État britannique leur refusait. Un mouvement immense de solidarité internationale s'organisa face au courage et aux sacrifices de ces hommes, en particulier autour de Bobby Sands, leur dirigeant qui fut élu député pendant cette grève de la faim. Cet évènement changea le cours de la lutte de l'Irlande du Nord contre la colonisation anglaise. A l'occasion de la sortie du livre "Bobby Sands jusqu'au bout" de Denis O'Hearn, traduit de l'anglais (« Bobby Sands, Nothing but an unfinished song »), nous reviendrons sur ce moment inoubliable de l'histoire irlandaise.
Conférence/ Débat sur BOBBY SANDS à PARIS (France) le Samedi 25 février à 14 heures.
Avec :   –  Joe Austin, dirigeant du Sinn Fein; Francis Wurtz ex Député Européen ; Julie Duchatel traductrice.
Lieu : Salle de Conférences, Salon anticolonial, à La Bellevilloise, 19 rue Boyer 75020 PARIS
This week Florence City Council voted to name a street after Bobby Sands who died on hunger strike in 1981 fighting for political status. There was a discussion and when it came to a vote 33 city councillors out of 34 voted in favour of the street naming and there was just one abstention.
There were three other streets newly named after Oriana Fallaci, a well-known journalist and writer from Florence; Ilaria Alpi, a brave young journalist killed in an ambush in Mogadishu, Somalia; and world-renowned Italian film director Mario Monicelli.
Irish republican supporters hope that the move will encourage other municipalities to act and honour Bobby Sands and his comrades in similar ways.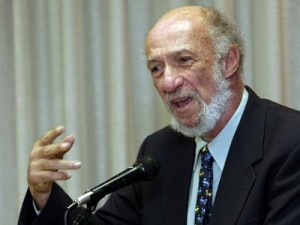 "A great relief," is how Richard Falk, United Nations Special Rapporteur on Palestinian human rights, described the ending of Khader Adnan's hunger strike and a deal which will see him released early by Israeli authorities who will not allegedly renew the order of administrative detention against him." Here is the response and analysis of 82-year-old former Princeton international law scholar, Richard Falk:
It is a great relief to those millions around the world who were moved to prayer and action by Khader Adnan's extraordinary hunger strike of 66 days that has ended due to Israel's agreement to release him on April 17.
We, who were inspired by such a heroic refusal to accept humiliation and arbitrary arrest, can only hope that for the sake of his family, for the cause of Palestinian resistance, and for the struggle to achieve a just peace that Mr Adnan will fully recover to resume his personal and political life. We cannot take for granted that there will be a full recovery given Mr Adnan's critical condition confirmed by examining doctors, just prior to his decision on February 21 to resume eating in a normal manner.
While it is appropriate to celebrate this ending of the strike as "a victory", there are several disturbing features that deserve comment. To call an arrangement that saved someone's life a "deal", as the media consistently put it, is itself demeaning, and reveals at the very least a failure to appreciate the gravity and deep dedication of purpose that is bound up with such a nonviolent form of resistance.
Similarly, the carelessness of the initial reactions was notable, often referring to Mr Adnan's "release" when in fact he will be still held in administrative detention for several more weeks, and could conceivably be confined much longer, should Israeli military authorities unilaterally decide that "substantial evidence" against him emerges in this period immediately ahead. It should be noted that on matters of principle, Israel gave not an inch: even in relation to Mr Adnan, he will remain in captivity and will be subject to the "legal" possibility that his period of imprisonment could be extended indefinitely; beyond this, Israeli authorities conceded no intention whatsoever to review the cases of the 309 other Palestinians who are presently being held under the administrative detention procedure.
These include one prisoner held for more than five years, and 17 others for periods of two to four years. Israel did not even agree to a review of their excessive use of administrative procedure, an approach that, at best, is supposed to be reserved for true and credible emergency situations.

An inconvenient truth – It should also be noted that Israeli commentary treated the arrangement with measured cynicism, if not disdain. Even those Israelis who supported the agreement justified it as a way of avoiding trouble down the road should Khader Adnan have died, while held by Israelis in view of the measure of support his hunger strike was receiving among Palestinians and people around the world.
Keeping Mr Adnan alive was also seen by Israelis as a means to avoid a wider scrutiny of the institution and practice of administrative detention as it has been used by the Israeli military "justice" system. The announcement of the arrangement was made an hour before an emergency session of the Israeli Supreme Court was scheduled to hear Mr Adnan's petition for release. This highest judicial body in Israel has in the past supported the military position in such instances. Here there was worry that the extremities of this case could produce an adverse result and even a repudiation of the manner in which Israeli authorities used administrative detention.
The procedure is allegedly used by Israel for security purposes. Instead, administrative detention is seemingly used to harass and intimidate militant opponents of an oppressive occupation – an occupation that has continued for 45 years, and is aggravated by continuously appropriating Palestinian land and water for the benefit of settlement expansion, while disrupting and cleansing long-term Palestinian residency.
What was entirely missing from the Israeli public discourse was some expression of compassion, even if only for the family of Mr Adnan, which consists of two daughters of four years or younger and his articulate pregnant wife, Randa. There was not even the slightest show of respect for the dignity of Mr Adnan's long hunger strike or sympathy for the acute suffering that accompanies such a determined foregoing of food for an extended period.
Instead, the Israeli commentary that was at all favourable to the arrangement stressed purely pragmatic factors. It was one more lost opportunity for Israelis of all shades of opinion to reach across the abyss of political conflict to affirm a common humanity. In contrast, the spokesperson for the Netanyahu government, Mark Regev, was only interested in deflecting criticism aimed at Israel. He parried criticism by cynically observing that other goverments use administrative dentention in the name of security, including the United States, and that the legality of Israel's use of administrative detention should not be questioned as it depends on a 1946 law enacted when Britain was controlling Palestine, implying not inaccurately that Israel was the "colonial" successor to the British!
Half-baked – Of course, Israeli ultra-hardliners went further in the same direction, referring to Mr Adnan as "a terrorist" despite the vagueness of official allegations that never made such a claim – instead contending that Adnan constituted what an official in Tel Aviv described as "a threat to regional security", whatever that might mean.
As might be expected, the notorious Israeli Foreign Minister, Avigdor Lieberman, was characteristically forthright, calling his "release" a "wrong decision" because it is "our duty to honour and respect every Supreme Court decision even when we don't agree with it". As we know, Mr Adnan was not released nor did the Israeli Supreme Court make a decision. This comedy of errors by a leading government official should raise questions about Lieberman's competence, not to mention his questionable political judgment on policy.
Israelis call Mr Adnan "a terrorist" without charges or proof. He is most often described more neutrally by those knowledgeable about his role and activities as a spokesperson for Islamic Jihad. There is no indication in his past or present that he was involved in violence, or even advocated it. Although Islamic Jihad has been responsible in the past for suicide bombings, it has abandoned the practice in recent years, and seems to be in line with the repudiation of such forms of violent resistance made by Hamas more than 10 years ago.
Mr Adnan's prior arrests stemmed from militant peaceful demonstrations that landed him in Israeli jails eight times, and induced him to undertake shorter hunger strikes on three previous occasions, one as recently as 2010. From what we can tell, Mr Adnan is a committed activist who has associated himself with Islamic Jihad, but works on a daily basis as a baker and maintains an admired strong family role and popular community presence in his small West Bank town of Arraba.
Legacy – It is important to pause long enough to take account of Khader Adnan's achievement – symbolically, substantively, and with respect to future possibilities. We should note that Mr Adnan's hunger strike of 66 days is the exact length of Bobby Sands' hunger strike in 1981 – strengthening the bond between the two men, a bond that has been movingly confirmed by a number of Irish family members of the strikers. What is more, the date of Bobby Sands' death, May 5, 1981, is generally viewed as the turning point in the Irish struggle, the time when the British government finally started treating the Irish Republican Army as a political actor with genuine grievances rather than as a terrorist organisation that must be run into the ground and exterminated. We can only hope that Febuary 21, 2012 will live in history as a turning point in the Palestinian struggle. Only the future will reveal whether this is a pious wish on my part or becomes over time a historical reality.
Substantively, it is crucial to support a campaign to free the other several hundred Palestinians currently being held in administrative detention and to exert enough pressure to end reliance on the practice altogether. Mr Adnan's brave stand will have been mostly without effect if his compelling exposure of the cruelty and arbitrariness of Israeli reliance on administrative detention is allowed to slip from view now that his strike is over.
Instead, knowing what we have come to know, it is the responsibility of all of us to do all we can to discredit and force the abandonment of administrative detention by Israel, and challenge its role in the United States and elsewhere. A fitting tribute to Mr Adnan's hunger strike would be to put opposition to administrative detention on the top of the human rights agenda throughout the world. We should begin by refusing to use the phrase "administrative detention", rechristening it as "administrative torture" or "lawless captivity".
And finally, we will know the enduring significance of Mr Adnan's self-sacrifice by what takes place in the future. Will this event, possibly along with other influences, inspire a greater commitment to the Palestinian struggle for peace, justice, and liberation in occupied Palestine and throughout the world?
Maybe "the regional threat" that was being referred to by the Israeli official justifying Mr Adnan's detention was an indirect, and hopefully accurate reference to the growing impact of the positive sides of the Arab Spring – that is, as an occasion prompting a further awakening of self-empowerment among Palestinians both in relation to their struggle and in their renewed quest for unity among themselves. Let us hope that Khader Adnan's bravery becomes contagious!
Richard Falk is Albert G. Milbank Professor Emeritus of International Law at Princeton University and Visiting Distinguished Professor in Global and International Studies at the University of California, Santa Barbara. He has authored and edited numerous publications spanning a period of five decades, most recently editing the volume International Law and the Third World: Reshaping Justice (Routledge, 2008). He is currently serving his third year of a six year term as a United Nations Special Rapporteur on Palestinian human rights. Follow him on Twitter: @rfalk13

On behalf of the Bobby Sands Trust, its secretary Danny Morrison has called upon the Israeli government to immediately release Palestinian prisoner Khader Adnan who is close to death. Danny Morrison said: "Here in Ireland the British government's prime minister Margaret Thatcher thought that she could break the will of our struggle by killing our prisoners who were hunger striking for their rights as political prisoners. She was wrong and the violence that the British sewed only reaped a whirlwind of resistance but at a heavy cost in Irish and British lives. The lesson from history is that one must talk and negotiate and recognise the rights of people to be free and to be free from injustice and persecution.
"An earlier British prime minister, Ted Heath, thought that he could also break us through the use of 'administrative detention', that is through the use of internment-without-charge-or-trial, which is the pretext used by the Israelis for imprisoning Khader Asnan against whom they have no evidence. People in Derry who marched against internment were massacred on Bloody Sunday and fourteen of them were killed by British paratroopers. Again, that did not break us but only made us more determined to fight for our rights.
"It is probable that Israeli rulers are so hardened that they cannot find it within themselves to exercise clemency and resolve this hunger strike. They possibly do not even care what effect their behaviour has on their reputations and how people around the world view Israel's behaviour with disgust. But they cannot win over the Palestinian people – even should Khader Adnan lose his right to life.
"It was a great Irishman, Terence MacSwiney, the Mayor of Cork, who was arrested by the British and went on hunger strike to the death, who said: 'It is not those who can inflict the most but those who can suffer the most who will conquer in the end'.
"The thoughts of Irish republicans throughout Ireland are with Khader Adnan and his family and we hope that he wins his right to freedom."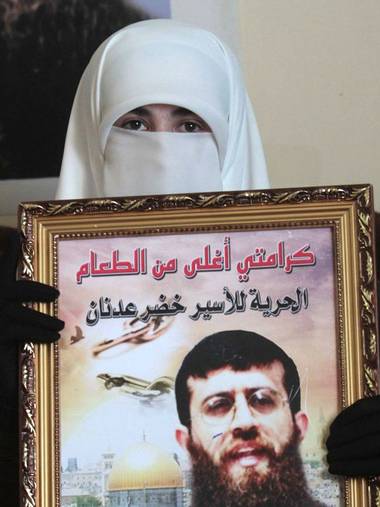 That was the headline of a story in today's edition of 'The Independent' by Donald MacIntyre where he also said that "Khader Adnan's two-month hunger strike has made him a hero among Palestinians outraged by Israel's policy of arbitrary detention. Below is the text of the story by MacIntyre and here on YouTube is a short film about Khader Adnan.
It was only after talking with lucidity and animation for an hour about her husband's 61-day hunger strike that Randa Jihad Adnan's eyes, visible though the opening of her nekab, filled with tears. Until then, this articulate 31-year-old graduate in sharia law from Al Najar University in Nablus, the pregnant mother of two young daughters aged four and one and half, had described with almost disconcerting poise the two months following the arrest of her husband, Khader Adnan, on 17 December.
He was seized at 3.30am by some of the scores of Israeli military and security personnel who surrounded the family home in a West Bank village south of Jenin, and is now being held in the Israeli Rebecca Ziv hospital in Safed. On Wednesday she was allowed to visit him with the children and her father-in-law.
There they found him, weak and extremely thin, his beard unkempt and his fingernails long. He was shackled by two legs and one arm to his bed, and was connected to a heart monitor. Though mentally alert, he could speak only with difficulty. "I was shocked," she said yesterday. "I couldn't speak for about three minutes, and it was the same for my daughters."
Mrs Adnan is convinced that the Israeli authorities only allowed the visit because they wanted the family to put pressure on her husband to end his hunger strike. He had started this on 18 December in protest at his arrest, his treatment and the subsequent detention order served on him.
"My father-in-law said to him: 'We want you to stay alive. You cannot defeat this state on your own.' He told him he wanted him to end the strike. I told him I wished he would drink a cup of milk. But he said: 'I did not expect this from you. I know you are with me all the time. Please stop it.'" Mrs Adnan said yesterday: "I know my husband. He will not change his mind. I expect him to die."
The day before the visit, a Red Cross delegation had gone to her home to warn her that her husband's heart could fail "at any minute". They told her that he was suffering from muscular atrophy, which was affecting his heart and stomach, that his pulse was weak, and that his life was now in extreme danger.
Physicians for Human Rights issued a medical report this week supporting a petition to the Supreme Court for his release. In it the group said that even though Mr Adnan had agreed to be treated with an infusion of liquids and salts, augmented by glucose and vitamins, he had refused to end his hunger strike and was in "immediate danger of death". The report added that a fast "in excess of 70 days does not permit survival".
The Supreme Court petition, for which no date has been set for a hearing, is the last judicial chance to save his life as Mr Adnan has said he will not end his fast until he is released from his four months of administrative detention. A military appeals court ruled this week that he must remain in detention until May.
Mr Adnan, 33, a mathematics graduate who runs a bakery in nearby Qabatya, has long been politically active. He has been convicted for being a spokesman of Islamic Jihad, one of the most militant Palestinian factions. And he has been arrested numerous times by Israel, and at least once by the Palestinian Authority, since leading a student demonstration in 1999 at Bir Zeit University against the visiting French Prime Minister Lionel Jospin.
But his family insists that he has never been involved in violence; nor has he been charged with it. Indeed, on this occasion, he has not been charged with any crime. His hunger strike has focused growing attention on the practice of administrative detention, in which Palestinians can be held without trial and on the basis of secret intelligence dossiers which are not shown to the defendant or his lawyers.
With international groups like Human Rights Watch demanding his release, and almost daily demonstrations in his support outside the Ofer military court near Ramallah, his case is fast taking on some of the political resonances of Bobby Sands, the most famous of the 10 IRA prisoners who died on hunger strike in prison in Northern Ireland in the early 1980s. Sands, an elected MP, died after 66 days without food.
Sitting with her older daughter, Maali, in front of a poster of her husband proclaiming "I reject administrative detention and I will continue the hunger strike until I am released", Mrs Adnan said that he is determined to continue his fast. His resolve has been hardened, she said, not only by his summary arrest and its circumstances (he was seized while in the lavatory) but by his treatment during interrogation. She claimed her husband had been held for seven-hour periods – interspersed with one-hour breaks – on a short chair with his hands tied behind its back, causing him intense discomfort, and that parts of his beard had been torn out by interrogators.
She said he had also been subject to psychological pressure, which his lawyers told her he raised in one of his several military court appearances. "They told him bad words about me. They said 'your wife is not pure'. They told him 'now you have been arrested she is free to do anything.'" She says he told the military court that one interrogator later admitted to him: "We know you love your wife and that she loves you. That's why we said things against her."
Mrs Adnan, who said that her husband had repeatedly declared that "my honour is more precious than food", added that her only hope now is that Israel will decide "to whiten its face in the world by releasing him". She said that it is for him to take the final decision, and that when she urged him to drink milk she was mainly carrying "a message from his mother."
Mr Adnan's sister – also called Maali – tentatively acknowledged the possibility that her brother might yet be persuaded that he had done enough to transmit his message to the world protesting about the use of administrative detention without trial or charge. But, saying that Mr Adnan was a model father who "loves life", she added: "I am not sure that he wants just to deliver a message. He also wants to end the administrative detention. We have so much faith in Allah to get him out of this situation. We believe that God will not let him down."
Randa Adnan recalled that her husband told one of his lawyers: "I do not want to go to oblivion or death. But I am a man who defends his freedom. If I die it will be my fate."
A Palestinian prisoner, 33-year-old Khader Adnan, passed his fiftieth day on hunger strike last week, protesting along with 300 other inmates against the Israeli policy of internment without trial ('administrative detention'). Details about the case (below) can be read at the website, The Electronic Intifada.
"We have reached a moment no one can be silent anymore. Khader Adnan is now on his 50th day of hunger strike! No matter who you are, you cannot overlook Khader Adnan's current condition. The silence of many human rights organization is deafening, it is intolerable and unforgivable. Khader Adnan is currently the longest lasting Palestinian on a hunger strike.
Khader Adnan has entered his 50th day of hunger strike protesting his illegal detention by Israel. Adnan was sentenced with administrative detention, which basically means Israel holds no charge or any evidence against him. Adnan is held in Israeli prisons without charge and without facing proper trial or prosecution, this is illegal under international law which clearly states that detainees should face proper prosecution and should have their charges read out for them.
"Khader Adnan, 33 years old, was born on the 24th of March, 1978. He resides in the village of Arraba, Jenin. Adnan is married with two daughters; his wife is five months pregnant with a third child. He was arrested on the 17th of December 2011 from his house in Arraba, at 3:30 AM as soldiers raided his house. He is now detained at the Ramleh prison hospital, chained to his bed. Addameer Prisoner Support and Human Rights Association, has the account on the arrest of Khader Adnan:
"Before entering his house, soldiers used the driver that takes Khader's father to the vegetable market, Mohammad Mustafa, as a human shield by forcing him to knock on the door of the house and call out Khader's name while blindfolded. A huge force of soldiers then entered the house shouting. Recognizing Khader immediately, they grabbed him violently in front of his two young daughters and ailing mother.
"Khader Adnan's health is rapidly and seriously deteriorating. Although he has been moved to the prison hospital, Adnan wasn't subject to any medical checks or treatment; instead his arms and legs have been tied to the bed he sleeps on, along with 3 guards guarding his room. Addameer also reported that his family members were prevented from visiting; the Israeli authorities didn't grant any of his family members any permits that would enable them to visit. Addameer issued a statement stating that the probable reason Adnan was moved to hospital was to further isolate him from his family, lawyers, and other prisoners.
"Currently, according to B'Tselem, there are about 307 Palestinians held under administrative detention. Israel continues to hold Palestinians without charge and without proper trial. The Israeli paper Haaretz has reported that – to be exact, 99.74% of cases heard by the Israeli military courts in the West Bank end in a conviction, according to data in the military courts' annual report. The injustice of the Israeli court system is crystal clear to everyone; Khader Adnan is in the process of resisting this terrible injustice. In the last couple of days, it has been reported that a dozen more prisoners have joined Khader Adnan in his hunger strike, and many others are preparing. It is frustrating to know that Palestinians are now resorting to this last method to resist the injustice of the Israeli occupation. Please get their voice heard, and fight this injustice, especially the terrible court system.
"Addameer Prisoner Support and Human Rights Association has also issued a call for action, here is how you can help Khader Adnan: Write to the Israeli government, military and legal authorities and demand that Khader Adnan be released immediately and that his administrative detention not be renewed.
To – Brigadier General Avihai Mandelblit, Military Judge Advocate General, 6 David Elazar Street, Harkiya, Tel Aviv, Israel. Fax: +972 3 608 0366; +972 3 569 4526. Email: arbel@mail.idf.il; avimn@idf.gov.il
To – Maj. Gen. Avi Mizrahi, OC Central Command Nehemia Base, Central Command
Neveh Yaacov, Jerusalam. Fax: +972 2 530 5741.
To – Deputy Prime Minister and Minister of Defense Ehud Barak, Ministry of Defense, 37 Kaplan Street, Hakirya, Tel Aviv 61909, Israel. Fax: +972 3 691 6940 / 696 2757.
To – Col. Eli Bar On, Legal Advisor of Judea and Samaria PO Box 5, Beth El 90631, Fax: +972 2 9977326.
"Write to your own elected representatives urging them to pressure Israel to release Khader Adnan and to put an end to such an unjust, arbitrary and cruel system of incarceration without trial."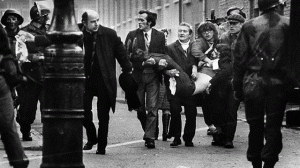 Forty years ago Ireland was convulsed by the British army murders of fourteen civil rights demonstrators on the streets of Derry on a day that became known as Bloody Sunday. The march was organised by the Northern Ireland Civil Rights Association (NICRA) which had originally been campaigning for reforms but whose campaign had been met with Unionist state violence and repression, the latest of which was the introduction of internment and the torture of detainees.
And so, on Sunday 30th January 1972 people gathered at Creggan Shops to make their way to the Guildhall for a public meeting on what was, essentially, an anti-internment march, protesting against the imprisonment without charge or trial of civil rights activists, nationalists and republicans in Long Kesh, Magilligan and the Maidstone Prison Ship. However, the way was blocked by British paratroopers who deliberately opened fire, killing young and old alike. The British attempted to justify the massacre by claiming they were fired on by the IRA and were only responding. A few days later a massive crowd in Dublin burnt the British Embassy to the ground and across Ireland young people queued up to join the struggle.
One who witnessed the events of that day was Micky Devine who, nine years later was to die on hunger strike. He was on that fateful march with his brother-in-law, Frank, who recalls: "When the shooting started we ran, like everybody else, and when it was over we saw all the bodies being lifted." The slaughter confirmed to Micky that it was more than time to start shooting back. "How," he would ask, "can you sit back and watch while your own Derry men are shot down like dogs?"
Micky had written: "I will never forget standing in the Creggan chapel staring at the brown wooden boxes. We mourned, and Ireland mourned with us. That sight more than anything convinced me that there will never be peace in Ireland while Britain remains. When I looked at those coffins I developed a commitment to the republican cause that I have never lost."
The significance of Bloody Sunday can never been underestimated. It has been written about and has been the subject of film, dramas, poetry and documentaries. The latest, to coincide with the fortieth anniversary, has been the publication this week on BBC's History website of archive material which contains interviews with those there on the day and discusses the aftermath of Bloody Sunday and its influence on Ireland to this day.