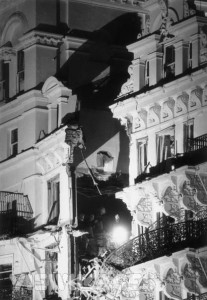 Today's edition of the London 'Independent', on the thirtieth anniversary of Margaret Thatcher first becoming British Prime Minister, takes opinions on what effects her premiership had on a cross-section of people, including her treatment of the hunger strikers. There is some passionate testimony, illustrating the anger of the time. Among those interviewed were Danny Morrison, Secretary of the Bobby Sands Trust, a 'working-class rocker' who refers to the IRA's attack on Thatcher at the Grand Hotel in Brighton, and a Greenham Common protestor. To read the article in full see here.
'Maggie and me: By those who love her (and those who didn't)'
The hunger-strike spokesman
The hunger strikes which took place in the Maze Prison in 1981 were the culmination of five years of dispute between the British government and the IRA. Imprisoned IRA activist Bobby Sands argued that he and fellow ex-paramilitaries should be declared political prisoners, not regular criminals. Thatcher disagreed. Sands, who with nine others died as a result of the strikes, communicated to the outside world via spokesman Danny Morrison, 56, now secretary of the Bobby Sands Trust.
"In 1982 I was elected to the Northern Ireland Assembly and Ken Livingstone, then at the GLC, invited me and Gerry Adams to come over for peace talks. But then the IRA began bombing London. Just before we were due to fly out, I got a call from a friend who asked me, 'Have you seen Channel 4?' I switched it on. The news reader was saying that Gerry and I were banned from travelling to London. If we were to try, we could serve five years in jail. But at the same time as Thatcher excluded us, she was also condemning the exclusion of Russian dissidents from Moscow. The woman was a total hypocrite. I despised her. I remember when her son got lost in the desert during a car rally two years after the hunger strikes, I thought, 'Now you know how Bobby's mother felt, and you wouldn't move a finger.' For her to say those prisoners were not 'political'…they later acknowledged it in the 1998 Belfast Agreement. But it was too late for the ten that died."
The working-class rocker
One of the songs that defined the Thatcher era was The Specials' 'Ghost Town'. Released when unemployment figures soared in 1981, it echoed the social unrest of the moment with its lyrics "Can't go on no more/the people getting angry". Roddy Byers, aka Roddy Radiation, who joined the band in 1978, played guitar on the record.
"None of us were keen on Thatcher, to put it mildly. When we were touring the UK during the early days, things were tough. Some of us had only just come off the dole, and the situation across the country seemed tragic. Most working class people we knew hated her. She was a target. Someone to blame Britain's troubles on. It got to the stage in Coventry, when the Brighton hotel was bombed in 1984, lots of people said, 'it's a shame they didn't get her', and that was because we hated her so much. It seemed like she didn't give a toss about anyone who wasn't well-to-do. She won in the Falklands, but I didn't even know where that was. I thought it was near Scotland. I dare say the people there feel British, but it's a long way to go to hang on to it. We thought we could change the world and that was one of the reasons we did 'Ghost Town'. In retrospect it was one of the strongest things we ever did. I wrote a song when The Specials split up called 'Don't Drive Me' about Thatcher, how she would get her comeuppance one day, and she did, when she lost power. People were a lot more socialist in the 1980s. We all used to say, 'when the revolution comes, we will sort them all out'. That was the climate, but now people aren't so left-wing. They seem more selfish."
The Greenham Common protester
In 1979, in what it claimed was a response to the stockpiling of nuclear weapons by the USSR, NATO decided to base ground cruise missiles at the Greenham Common air base in Berkshire. Thatcher was a fervent supporter of nuclear defence. By September 1981 a permanent, women-only peace camp was established at the Greenham gates. Dr Rebecca Johnson spent five years there in the 1980s, later founding the Acronym Institute for Disarmament Diplomacy in 1995.
"Convoys of cruise missiles were taken on deployment exercises from Greenham about once a month, travelling on public roads, usually at night, escorted by large numbers of British police. In 1987, I was severely beaten after lying in the road at Amesbury roundabout to demonstrate against one such convoy. For the time it took the nuclear weapons to pass I was subjected to appalling violence by a sergeant. I was terrified, I was going to die and lost consciousness. I came to, just as he got off me, and asked for his number. But he pulled away, laughing. I was on the ground so I could only grab his sleeve. A bit like the proverbial 'arrested for damaging a police boot with your head', I was then charged with criminal damage to his uniform.
Thatcher oversaw the militarisation and politicisation of the police force as never before. At Greenham, in Northern Ireland and later in the miners' strike we saw the police used in far more political roles than before. She believed that that if she could outdo the men on toughness, including war-mongering and aggressive posturing, she could retain her position of power in the UK. Though she benefited from feminism, Thatcher was profoundly anti-feminist. She demonstrated that the issue is not biology, but power structure, values and ways of working. If the political system is structured so that a single woman gets to the top via a patriarchal structure where men retain the essential power, she will have to constantly prove that she is tougher than the men, and that she can promote their power and their interests even more aggressively than they can."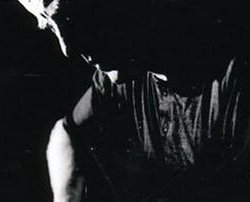 Great interview with Christy Moore on the Pat Kenny show available on RTE's Media Player. Below, we also reproduce Christy Moore's contribution to the Hunger Strike essay book, published by the Bobby Sands Trust in 2006.
I Will Sing
– Christy Moore
 
O'Hara, Hughes, McCreesh and Sands, Doherty and Lynch, McDonnell, Hurson, McIlwee, Devine…
The time has come to part my love I must go away.
I leave you now my Darling girl no longer can I stay.
My heart like yours is breaking, together we'll prove strong.
The road I take will show the world the suffering that goes on.
The gentle clasp that holds my hand must loosen and let go.
Please help me through that door though instinct tells you no.
Our vow it is eternal and will bring you dreadful pain 
But if our demands aren't recognised don't call me back again.
How their sorrow touched us all in those final days.
When it was time she held the door and touched his sallow face.
The flame he lit while leaving is still burning strong,
By the light it's plain to see the struggle still goes on.
– The Time Has Come
 
I will sing these simple lines as long as I can draw breath. The men on hunger strike had their ideals, comradeship, beliefs and military discipline to sustain them on to their final days. Parents, wives and families had to play heartbreaking parts in this most awful drama without any such support systems. I glimpsed the pain caused by this awful dilemma in Bellaghy, the Bogside, Camlough and in West Belfast and wrote this short song to try and honour all the sacrifice. I will give it an airing each time I encounter those who seek to demean and trivialise the fallen men and their families. Those who seek to rewrite the story add steel to my determination to remember. When I hear the revisionists and the downright liars I will sing – for that is all that I can do. Detractors find this pathetic and facile but their sneering matters not to me. My life's work has been endowed with songs of struggle. I sing these words to express the way I felt at the time of the hunger strike and in its aftermath. As their young lives ebbed away we helplessly looked on. In the month of May the black flags lay in 1981.
Deep mourning around Tamlaghtduff has turned to burning pride.
Francis fought them every day he lived and fought them as he died.
     
      – The Boy from Tamlaghtduff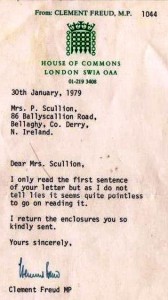 The death occurred in London last week of Clement Freud, the former Northern Ireland Liberal Party spokesperson (and grandson of psychoanalyst Sigmund Freud) who once visited the H-Blocks either during the blanket protest or hunger strike – former prisoners are not quite sure.
What they are sure about is that he showed no sympathy to their plight. Indeed, this can be gleaned from a letter he wrote to the mother of one blanket man, Colm Scullion from Bellaghy, from where hunger strikers Francis Hughes and Thomas McElwee both hailed.
As part of a concerted campaign in the late 1970s and early 1980s prisoners' relatives wrote to personalities and political figures across the world describing the beatings that were taking place and the horrific conditions in the H-Blocks. Mrs Scullion wrote about what her son and his comrades were going through. In his reply to Mrs Scullion, Clement Freud wrote: "I only read the first sentence of your letter but as I do not tell lies it seems quite pointless to go on reading it."
His reply was dismissive and effectively contemptuous.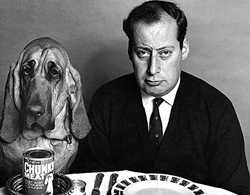 Many of the prisoners would have been off a generation that remembered Freud's first claim to fame in his idiosyncratic pet food commercials in the 1960s with his dog Henry – feeding him Chunky Meat – before his political career began in 1973 – at a time when men and women were interned without charge or trial in Long Kesh and Armagh Prison.
Interestingly, although Freud made no public protest about conditions in the H-Blocks, a writer to the website of the whistle-blower and former diplomat, Craig Murray, wrote last week: "My third memory is of his arriving just before a [Liberal Party] meeting and – without the usual pleasantries – blurting out to me, 'Hello, Gerard. I've just spent a fact-finding day at the Maze Prison and I'm in a state of complete shock. It's absolutely horrific. The prisoners – both Loyalist and Republican- are all sane. It's the guards who are mad."
Perhaps this was a Freudian slip?
During the Second World War Freud joined the Royal Ulster Rifles and acted as an aide to Field Marshal Montgomery. According to Wikepedia he worked at the Nuremburg Trials and later married June Flewett (the inspiration for Lucy Pevensie in C. S. Lewis's children's series the Chronicles of Narnia).
Clement Freud's brother, the artist Lucien Freud, refused to speak to Clement for over fifty years. In an interview with The Sunday Telegraph he said: "I was offered a knighthood, but turned it down. My younger brother has one of those. That's all that needs to be said on the matter."
Lucien went on: "Why on earth would I want to speak to him or see him again? Do you know, Clement put it about years ago that I was illegitimate, which is a bit odd as I was the middle child."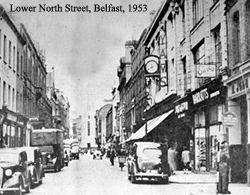 The creative and productive use of the former Belfast Prison on the Crumlin Road, which has been the venue for filming, dramas and tours [see Jim Gibney 'Irish News' article below], is on display once again this week with an exhibition that runs until Saturday, 26th April.
'Belfast in the 1950s' is the latest in a series of exhibitions, funded by the Heritage Lottery Fund, and organised by Glenravel Local History Project, which have been looking at different decades from the 1920s, 1930s, 1940s (including an extensive section of the Belfast Blitz) and now this new one looks at the 1950s. The venues for these have ranged from the Waterfront Hall to the Freemasons' Hall in Cornmarket and this one continues with the places of interest this time being the Belfast Prison on the Crumlin Road.
This massive collection of photographs will look at numerous streets, places, buildings, events and of course people.  The exhibition will also consist off cinema listings, maps of every area of Belfast in 1955 and front page newspaper reports ranging from the disasters such as the sinking of the Princess Victoria and the Nutt's Corner plane crash right through to the infamous Patricia Curran murder [the subject of an excellent novel 'Blue Tango' by Eoin McNamee]. The whole exhibition promises to be a marvellous insight to 1950s Belfast to all who visit.
Also on display will be photographs showing the food we ate, the sweets we scoffed, the comics we read, the toys we played with and the advertisements we read including the infamous work-out kit after having sand kicked in your face. 
Also available will be publications based on the exhibition which will contain all the photographs on display.
This exhibition not only promises to bring back hundreds of memories for those who remember the period but also promises to be fascinating for those who don't. 
Rita Harkin, member of the Heritage Lottery Fund Committee, said: "By collecting, displaying and interpreting these photographs, the 'Snapshots of Belfast' project provides a real insight into our social and cultural heritage.  This current exhibition features the people, places, objects and events of the period to bring 1950s Belfast to life, and we are delighted to be involved."
For more information contact Joe Baker on [028] 9074 2255
*****************************************************************************************************************
Long Kesh Could Be A 'Must See' Attraction
by Jim Gibney [Irish News, 23rd April, 2009]
There is a portrait of Tom Williams hanging in the Roddy's Social Club in West Belfast. It was painted by a former political prisoner Frank Quigley – a Falls Road republican.
The portrait shows Tom Williams in the summer of his youth: a mop of brown curly hair sitting atop a broad, attractive, smiling boyish face. He is slightly hunched over leaning into the portrait; he is wearing braces and an open-neck collarless cream coloured shirt. What today is fashionably called a granddad's shirt.
The engaging portrait puts a face to a legend which has been around republican politics since the hangman, Pierrepoint, put a noose around Tom William's 19 year old neck in September 1942.
A fortnight ago I spent a few minutes in the condemned cell where Tom Williams spent the last days of his life and experienced the spine-chilling sound of the trap door through which the young man fell when he was hanged, as a mock execution was enacted by our prison guide.
I was accompanied on the tour of Crumlin Road prison by a friend Chris Simpson. His grandfather Pat was part of the IRA unit who were sentenced with Tom Williams to be hanged for the killing of RUC Constable Patrick Murphy. Chris stood in the cell where his grandfather, as a teenager, was held awaiting execution before the sentenced was commuted.
Also in the tour group was Paul Butler. A Sinn Fein MLA, Paul was in the Crum, as it is known, for eight months in 1974 as a seventeen year old. He later served 15 years of a life sentence.
Also with us was my brother Damian who knew the Crum from the outside through visiting me, his daughter Sinead who as a child also visited me and her boyfriend Neil and a lawyer from the US, John Kennedy, a relative of the famous Kennedy clan.
Belfast's Crumlin Road Prison is not only an impressive, indeed, imposing, example of Victorian prison architecture it is also a museum, an artefact in its own right.
The Office of the First and Deputy First Minister and the North Belfast Community Action Unit collaborated to ensure that the prison – now closed after 150 years as a penal institution – and the nearby former British military base, Girdwood Barracks, are the centre-piece of a plan to rejuvenate north Belfast.
The prison has been re-opened as a tourist attraction and in the first few months after it was opened last year attracted 5,000 visitors – a clear sign that the decision to list and open the prison to the public is popular.
Built long before partition the history of the prison reflects the social, political and economic history of this island over a century and a half as well as the changes in penal conditions.
Victims of the famine were held there as were children; suffragettes campaigning for votes for women; thousands of political prisoners; and seventeen men were executed and buried in its grounds.
The ten hunger strikers who died in 1981 were held there on remand as was Eamon de Valera, Ian Paisley senior, David Ervine, Gusty Spence, Gerry Adams, Martin McGuinness, Gerry Kelly and Mayor Tom Hartley, among others.
Dozens of daring successful and not so successful escapes took place.
Tours of the prison can be booked online or by phoning the Belfast Visitor and Convention Bureau. The prison is promoted as a 'must see' destination by those involved in tourism and rightly so.
What I find incredible is that a similar project with similar appeal and potential a few miles outside Belfast at Long Kesh has been dogged by unionist opposition yet the rightly ambitious project centred on the Crum has been advanced practically without a whimper of protest from unionists, including the MP for the area Nigel Dodds.
The plan to build at Long Kesh a multi-sports stadium for Gaelic football, soccer and rugby alongside the preserved prison buildings, including the prison hospital where the hunger strikers died, and a conflict transformation centre, could have become a national and international symbol of peace and reconciliation on this island.
But it was scuppered by power struggles, petty mindedness, and personal intrigue inside the DUP.
But just like the Crum the prison buildings at Long Kesh are listed, and will be developed.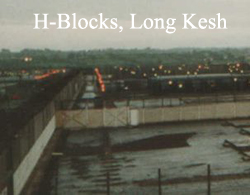 On Sunday 12th April last the Sunday Times printed an allegation from Sean Flynn (IRSP) that he had visited INLA hunger striker Kevin Lynch on Sunday 5th July in 1981 and that Kevin Lynch "knew nothing" about behind-the-scenes attempts to resolve the prison crisis. Flynn, according to Liam Clarke, also claimed that he "went into the prison with him [Morrison] on the second of his [Morrison's] two visits that day."
Danny Morrison challenged Clarke's report and Flynn's account. Clarke had been in regular contact with Morrison in the days before he wrote his report yet never put the allegation to Morrison.
Morrison wrote to Clarke: "I was not in the prison TWICE as you allege and I want a correction in next week's paper. I hardly know Sean Flynn and was certainly never in the prison with him."
Clarke replied: "Maybe I could have asked you for comment about Flynn, but I spoke to him late in the week and he seemed quite clear on what happened. As it was I gave your account alongside his." Clarke in a later email said he was "doing his best to check and reconcile the accounts."
Clarke telephoned Morrison on Monday, 13th April, to help clear up any confusion. Morrison during this call and in subsequent emails put it to Clarke that he was in the jail only once on July 5th as a result of an intervention from a senior British official, and that the next time he was in the H-Blocks was ten years later after being sentenced to eight years imprisonment. He had been driven to and from the jail by a member of the IRSP. Morrison put to Clarke a number of questions.
"Did you ask him [Sean Flynn] how does he explain getting into the jail on a Sunday? The only way he could have gotten in was by arrangement with a representative of the British [which is how I got in]. He can't on the one hand say that the IRSP knew nothing about contacts with the British and then be claiming that he got into the jail by arrangement with a rep from the British. It is a basic contradiction. Did you ask him who drove him to the prison? Did you ask him what entrance did he use? Did you ask him what business was he on?"
Clarke replied: "Yes I asked him all that. He is trying to get me the number of the person who brought him and has already given me the name. He says he was rung by the NIO to go to the prison after being told that there was the possibility of a breakthrough and seems to have assumed that was about the ICJP [Irish Commission for Justice and Peace]. He says he got in as a result of the NIO call that there was a possibility of a breakthrough. He says he did not know of any secret goings on beyond the ICJP though he says there was suspicion in IRSP circles that there might be something they weren't being told about."
Morrison again emailed Liam Clarke for Sean Flynn's detailed replies to the questions he posed: "Well, if he has answered all those questions he will have said whether he asked the INLA hunger strikers what I was doing there and what I told them. So, what was his answer?"
Liam Clarke did not furnish Morrison with Flynn's replies nor did he publish them in today's edition of the Sunday Times. He merely tags on at the end of another story the following statement: "Last week I wrote that Danny Morrison visited the Maze prison twice on June 5, 1981 and that Sean Flynn, an IRSP leader, was with him on the second visit. Morrison says he only visited the prison once that day and did not see Flynn. Flynn is equally adamant that he met Morrison in the Maze that evening."
"Sean Flynn's allegations," says Morrison, "explicitly claim that INLA hunger striker Kevin Lynch knew nothing about exchanges at resolving the prison crises, other than the ICJP initiative, despite my presence in the jail to apprise them of just that. It seems strange that Sean Flynn makes no mention of meeting Micky Devine, whom presumably he would have met given that he says the NIO phoned him to go to the prison hospital because of "the possibility of a breakthrough". Could it be that this is an indication that he has got his days mixed up? I am asking Sean Flynn to release the answers to my questions which the Sunday Times has refused to publish. Furthermore, given that he claims he went into the jail with me could he tell us what we talked about? For example: 'What are you doing in here, Danny? What do you think is happening? Do you know anything of the 'breakthrough' the NIO telephoned me about?' and a host of other relevant life and death questions. I await a full response."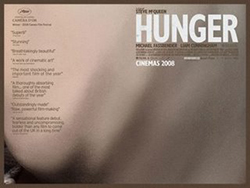 The veteran Canadian writer and director Peter Pearson has reviewed 'Hunger' on his blog and makes some comparisons between Che Guevara and Bobby Sands. Here is his review in full:
Coming out of last night's sneak of Hunger, which 26 of us attended thanks to Equinoxe's Brigitte Tanguay, the overwhelming response of our grim-faced crowd was 'Tough'. Agreed. At least two members couldn't take it and quit early in the first act. Hunger is one grueling film to watch, feces smeared over cell walls, pervasive cudgel-beatings, soulless debasements. I cannot recall a movie more grim. Nor more dazzling.
And so while composing my response to our crowd's response, I dawdled over this morning's NYT. Here's a report from today's paper on interrogation techniques, utilized by the CIA:
In dozens of pages of dispassionate legal prose, the methods approved by the Bush administration for extracting information from senior operatives of Al Qaeda are spelled out in careful detail — like keeping detainees awake for up to 11 straight days, placing them in a dark, cramped box or putting insects into the box to exploit their fears. The interrogation methods were authorized beginning in 2002, and some were used as late as 2005 in the C.I.A.'s secret overseas prisons. The techniques were among the Bush administration's most closely guarded secrets, and the documents released Thursday afternoon were the most comprehensive public accounting to date of the program.
Which of course raises the question: do we, public-minded citizens need to know what happened in the Lamaze prison to those IRA prisoners in the 1980s? Similarly, can't we just gloss over waterboarding, sleep-deprivation, debasement and degradation those Iraqis suffered in Abu Griab? Do we need to know it in such detail? Do we need to see the video? In Hunger, as in Iraq, the prisoners fight for their dignity.
My initial response to Hunger, which I dared not say aloud last night, was: It's only a movie. Movies are all shot the same – lights, camera, make-up, action. Doesn't matter whether it's the Texas Chain Saw Massacre or Sound of Music. Same cumbersome technology, shot by shot, until the movie is done. Of course hardened veterans of my-pov.ca and MILR all know this. But it the entrancing legerdemain of moviemakers that gets us every time. Hunger director, Steve McQueen is a visual artist. This is his first movie and he beguiles us that those sets, costumes, actors are real bed sores, feces-splattered walls, fetid cells. And yet, McQueen's scenes were for the most part, less grim than any average Hollywood guns-and-fireballs epic. We just believed the bloodied knuckles of Hunger's prison guards more.
We believed those actors were being put through the real thing, because we saw their real naked bodies, with their real naked genitals, we heard the real steely, patronizing voice of Maggie Thatcher (with the same dispassionate patronizing indifference of Dick Cheney), and we thought, hands-slapped to our cheeks, My gawd? Steve McQueen persuaded us, engaged our eyes, our emotions, our heads, our hearts. This is what happened! Brits behaving like Nazis. They stirred deep thoughts within us. But these weren't Nazis. They were our own kind with a capacity for behaving like Nazis. McQueen convinced us this movie was not a movie. It was the real thing.
I had a couple of other idle thoughts about Hunger. First, as in The Reader, we are seeing abundant unairbrushed nakedness in movies these days. No longer the cutesy peek-a-boo angles. In The Reader, moviestar Kate Winslett is onscreen for much of the first act without a stitch on, her nakedness worn as an essential costume. Same as in the Hunger, where IRA prisoner brutalization necessitated unrelieved male nakedness, surely disturbing to some moviegoers.
And here's my last thought: in the last two months, we've seen Che and now Hunger, two historical recreations that focussed on the martyrdom deaths of two 20th Century iconic figures: Che Guevara and Bobby Sands. They may not be Roman Catholic Church martyrs, although both were born Roman Catholic. And in both movies, priests play roles in the story. In Hunger is a spectacular 22 minute locked-off wide shot conversation between Bobby Sands and his priest. The camera does not move. Today Che Guevara and Bobby Sands certainly are martyrs for tens of millions, sealing their their commitment to help others with their lives.
Neither however can expect canonization any time soon I suspect. The Catholic Church is otherwise distracted, canonizing Pius the XII, the pope that looked the other way as Jews were deported from Italy, investing yet another silk-swathed Cardinal in New York, and settling tens of thousands of lawsuits, brought by priestly molestations.
The Secretary of the Bobby Sands Trust, Danny Morrison, has called for a retraction from Liam Clarke that he [Morrison] visited the hunger strikers twice on Sunday, 5th July, the second time with IRSP member Sean Flynn. Once again, Liam Clarke preferred to publish rather than check the allegation with Morrison. On Sunday, Clarke wrote: "Danny Morrison is clear that he gave a full explanation of an offer to the hunger strikers on July 5, but Sean Flynn, an IRSP leader who went into the prison with him on the second of his two visits that day, recalls nothing of the kind. Flynn met Kevin Lynch, an INLA hunger striker … who was to die on August 1. Flynn is quite clear that Lynch 'knew nothing about the Mountain Climber or that there was going to be a deal'."
Danny Morrison said: "Despite Liam Clarke being in regular contact with me during the week, I was given no opportunity to correct or challenge Sean Flynn's statement in the 'Sunday Times' that Kevin Lynch 'knew nothing about the Mountain Climber'. I could have pointed out how incredulous Flynn's claim was. A cursory reading of a book published in 1987, 'Ten Men Dead' by David Beresford, reproduces a comm from Bik McFarlane dated 8th July 1981 which says: ". 'Pennies' [Danny Morrison] had already informed them [the hunger strikers] of 'Mountain Climber' angle and they accepted this as 100 per cent."
"I have written to Liam Clarke and pointed out that his story is false and he should have checked the facts. 'Why didn't you ask me in all our exchanges during the week about Sean Flynn's allegation? You never emailed and never telephoned [I placed my telephone number in an email to you last Tuesday.]'
"On the 5th July 1981 I went into the prison hospital alone. I was only in the prison once and at no time was Sean Flynn with me."
Morrison stated: "After the first hunger strike the British administration barred me from visiting the prison. However, as a result of contact with the British via an intermediary I was allowed into the prison on Sunday, 5th July, 1981, to meet the hunger strikers and Brendan McFarlane. I told them what the British appeared to be offering.
"I was in the prison ONCE during the hunger strike not TWICE, as Liam Clarke has published. Kevin McQuillan of the Irish Republican Socialist Party drove me to the jail that day, on Sunday, 5th July. I did not tell him the details of why I was going in [re the contact with the Brits] but he was aware that something secret was going on. He drove me into the prison – which was closed to the public on Sundays – through the prison officers' entrance. There, I was met by a senior official and taken to the prison hospital. Kevin stayed in the prison officers' car park.
"When I came out I told him what condition the prisoners were in. He asked who I had met and I told him and that Kevin Lynch and Micky Devine had been there. I was not at liberty to discuss with him the details I had given to the hunger strikers.
"I only mention Kevin McQuillan's name because last Monday Willie Gallagher of the IRSP on Radio Foyle said that the IRSP had no idea that there was any contact or behind-the-scenes' activity taking place in early July 1981 – something that I find implausible. I am sure Kevin McQuillan told his party leadership that I had been in the prison. If he didn't that is for him to explain.
 "In relation to the first story that Liam Clarke ran [the release of partial British documents from 1981] and his explanation for not contacting me he has said that he had contacted Sinn Fein for a response, sent them the details and they said they would be back in touch, but this didn't happen. He said that he told Sinn Fein he would be happy to talk to me.
"I emailed the Sinn Fein press officer, Mark McLernon, in regard to this and he said: 'Danny, I told him [Clarke] to send us the documents he had and we would fully comment on them on that basis, that we couldn't be expected to comment on something we hadn't seen. He refused. That was the one and only phone call I had with Clarke. In it I also told him that I had informed the Trust of the contents of his original email. There was no arrangement made with Clarke to set up an interview with yourself. If Clarke wanted to talk to you, why would he go through SF?'"
Danny Morrison continued: "In one of my emails to Liam Clarke I said that the Sinn Fein response still would not have prohibited him from contacting me in relation to July 1981, given that some of the Sinn Fein press people probably were in their teens at the time of the hunger strike. I received no satisfactory explanation and this Sunday he has printed yet another falsehood and I am seeking a retraction in next week's paper."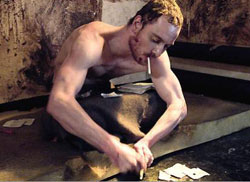 'Washington Post' Staff Writer Ann Hornaday reviews, 3rd April: "Hunger," the feature debut of director Steve McQueen about the 1981 hunger strike of IRA activist Bobby Sands, defies such run-of-the-mill questions as "Is it a good movie?" or "Should I go see it?" McQueen, a Turner Prize-winning artist who has become a sensation on the museum circuit, has made a film as dazzling as it is unsettling. (Yes, he has a famous name, and no, he's not related to the late actor.)
Stark, meticulously composed and almost unbearable in its uncompromising depiction of violence, suffering and self-sacrifice, "Hunger" is the kind of film that is often excruciating to experience but that reaches transcendent heights rarely achieved in everyday cinema. And, as recent headlines from Northern Ireland make grievously clear, McQueen's mission — to short-circuit easy slogans and disposable polemic and instead give viewers a visceral understanding of the brute realities of political violence — could not be better timed.
Nominally, "Hunger" is about Sands, who died in Belfast's notorious Maze prison after starving himself for 66 days. But "Hunger" doesn't hew to conventional storytelling (the virtually dialogue-free script was written by McQueen and playwright Enda Walsh). Sands doesn't even appear in the film's initial scenes.
Instead, McQueen focuses on a beleaguered guard named Ray Lohan (Stuart Graham) and a new prisoner, Davey Gillen (Brian Milligan), to plunge viewers into the unspeakably harsh and violent world of Maze. In a series of quiet, carefully orchestrated scenes of shocking filth and spasmodic violence, McQueen austerely captures the men's barbarous rituals, with the prisoners defying authority by refusing to bathe or wear prison garb until they're treated as political prisoners, and the guards regularly beating them into submission.
With each scene more distressing than the last (the maggoty food, the men urinating outside their cells and the prison janitors dutifully mopping it back in, sneaking messages to IRA leadership outside by way of every orifice available), "Hunger" still manages to achieve moments of grimly ironic beauty, such as when a snowflake melts on Lohan's bruised and bloodied knuckle, or when the camera rests on an abstract cell-wall mural made of human excrement.
But it gets worse. Much worse. The final third of the film, a ruthlessly detailed tableau of the end of Sands's life, will doubtless change forever the viewer's understanding of the term "hunger strike." (Most of these anguishing sequences transpire without dialogue, with only Margaret Thatcher's periodic defiant pronouncements offered as context.) To McQueen's credit, he resists depicting Sands as a martyr, although he's clearly alive to the iconic implications of what could be called a secular Passion play. But primarily, he forces viewers to encounter squarely what it means to embark on such an action, with all the literal and metaphoric waste it involves.
Why should viewers put themselves through the agonies of "Hunger"? The key to the film lies midway through, in an extraordinary 22-minute scene in which Sands (Michael Fassbender) debates with an acerbic Catholic priest (Liam Cunningham). Sitting across a prison lounge table smoking cigarettes, the two men spar for a little bit, taking each other's measure, gradually moving on to a riveting argument about what Sands is about to do.
Compared with the physical brutality and degradation seen during so much of "Hunger," the scene unfolds as an exhilarating battle of words, where wit and language take the place of fists and clubs, and where the stakes are just as high. Staged in one still, unbroken take, the sequence makes everything that has gone before and what follows, if not entirely comprehensible, at least put in necessary philosophical context.
That one scene makes "Hunger" what it is: a tour de force of writing, acting and riveting moral complexity. McQueen has taken the raw materials of filmmaking and committed an act of great art.
Toronto's 'Globe and Mail' film critic Rick Groen reviews, 10th April: Hunger — the disturbing, provocative, brilliant feature debut from British director Steve McQueen — does for modern film what Caravaggio did to Renaissance painting. Centred on the death by self-imposed starvation of IRA activist Bobby Sands, it forces us to take a long, hard look at a martyr's moment in history, but with the polite iconography completely stripped away, revealing the dirt beneath the fingernails, the filth on the walls, the anguish of the punished and the punishers, the blood shed and the blood spilled. Immersed in that moment, its awful sights and odours, all our senses are alive to the inevitability of a death that some will see as redemptive, others as wasteful, still others as perfectly just. And so the moment casts its lingering shadow, stretching from yesterday's Northern Ireland to the Iraq, the Darfur, the Guantanamo of today.
More a tableau than a narrative (but with plenty to say), the film unfolds in three acts. The first and last are almost wordless, while the middle is a ferocious torrent of dialogue — overall, a verbal dance framed in silence. The hellish place is the Maze prison outside Belfast in 1981, where the IRA members, denied political-prisoner status by the Thatcher government, have embarked on their "Blanket and No-Wash" protest. Shooting quietly in extended takes, McQueen's camera begins by tracking a guard at home preparing for his awful labours — soaking his cut knuckles in a basin of hot water, checking under his car for a planted bomb, arriving at H-Block for the day shift.
Simultaneously, a new prisoner gets booked in, and joins the protest by refusing a standard uniform, accepting only a rough blanket to cover his nakedness. In his cell, he meets a fellow republican whose hair is long, whose body is bruised, whose blanket has dwindled to a loincloth, and who has coated the walls with his own brown filth — not randomly smeared, however, but carefully painted in artistic swirls. Already, a theme starts to emerge: In politics no less than religion, the suffering body is the martyr's last and fullest testament. The body is his art, etched in blood and excrement — and not just his art but also the raw material for conventional artists who wish to depict that suffering for their own purposes.
Yes, artists like McQueen, who's acutely aware of his complicity in this process, conscious both of reproducing the religious imagery and of re-establishing the political context. But, unlike Mel Gibson in The Passion of the Christ, he doesn't revel in suffering for cinematic effect, the pornography of pain, nor does he take political sides. Instead, his intent is to conflate the antagonists into a three-dimensional portrayal of how it looked and sounded and felt to be in that specific hell in those particular moments. How, for example, a guard would wield a truncheon to beat a No-Wash prisoner into taking a bath, a violent cleansing in the name of duty. But also how that guard would get assassinated by a single gunshot to the head, another violent cleansing in the same terrible name.
Then, the Hunger Strike. Overheard on a radio broadcast, Margaret Thatcher describes the strikers with characteristic bluntness: "They've turned their violence on themselves." Obviously, but McQueen is far more eager to explore the why and the how. First comes "why" in the form of that wordy middle act, a colloquy between Sands (Michael Fassbender), the strike's leader and its initial victim, and an empathetic local priest (Liam Cunningham), the voice of reason in the incongruous garb of the church. Superbly scripted by Irish playwright Enda Walsh, their conversation is a 22-minute take with a fixed lens, the pair sitting across a plain table in a Spartan visiting room. What they're discussing, of course, is nothing less than the value of life and the meaning of death — two very smart men arriving at two very different conclusions.
The debate opens as playful banter. The priest smilingly mentions the prisoners' habit of using their Bibles as a source of cigarette paper, and Sands doubles up on the joke: "We only smoke Lamentations." Volleying over, the serious exchange heats up. Both agree on a common fact: The authorities won't compromise; the starvation will prove entirely useless as a negotiating tool. So the priest urges Sands to consider his family, his son, his fellow inmates, and to reject the deluded futility of "starting out already determined to die, to commit suicide." His listener retorts, "You're calling it suicide, I call it murder," and then, tiring of words, he insists on action: "I will act; I will not stand and do nothing."
Yet, clearly, the only mode of action that remains to him is precisely to do nothing — to refuse food, medication, to refuse life itself in favour of a death sentence, a death statement. All the rest, the film's last third, is a near-mute gaze at the "how" of that statement, at how the body deteriorates without nutrition — the open sores, the weakened limbs, the breath that shortens, the organs that shrivel, the skin that cannot abide even the touch of a thin white sheet. When that sheet becomes a shroud, when the "hunger artist" has finished his final canvas, a man dies and a martyr is born — his corpse a testament to his fervent belief, and a symbol to those who believe in him.
But not the only symbol. At the moment of death, there's this too: Overhead, in a seismic flapping, a dark flock of birds takes wing, and we're left to decipher their meaning. Are they the freedom that fighters so religiously profess to die for, or just carrion-eaters with a hunger to feast on the remains?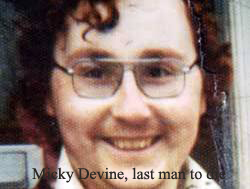 An attempt by the 'Sunday Times' [5th April] to call into question the republican leadership's handling of the 1981 hunger strike by publishing British government documents released under the Freedom of Information Act has actually boomeranged on the reporter who wrote the story, Liam Clarke. [Liam Clarke, after being challenged by the Bobby Sands Trust, had to admit last month that a quote he attributed to Bobby Sands and used in a lurid headline – "Sinn Fein is turning into Sands's dodo" – wasn't said by Bobby Sands.]
The British government documents themselves – far from being incriminating – actually corroborate the account of what happened at the time by Sinn Fein, surviving hunger strikers, Brendan McFarlane, the Irish Commission for Justice and Peace and detailed research by authors David Beresford, Padraig O'Malley and Denis O'Hearn.
The documents can be accessed at the newspaper's website .
Responding to the story the Secretary of the Bobby Sands Trust, Danny Morrison, issued the following statement. "I welcome the release of documents by the British government under the Freedom of Information Act, though I believe that their withholding of one or two particular documents is deliberate and mischievous.
"What is of interest is that a close reading of the documents supports not the sensationalist construction that the 'Sunday Times' and others have put on them but what republicans have contended all along, that the British government did not want a settlement on terms acceptable to the prisoners and that they played along with the delegation from the Irish Commission for Justice and Peace.
"It has been known for decades that the Republican Movement and the British were in contact in July 1981 during the hunger strike. As a result of that contact I went into the prison hospital on Sunday, July 5th, and told Joe McDonnell, Kevin Lynch, Kieran Doherty, Tom McElwee and Micky Devine, and told Brendan McFarlane, the leader of the prisoners, separately, that we were in contact and the details of what the British appeared to be offering in terms of the prisoners' five demands.
"Because the prisoners at the end of the first hunger strike had experience of the British reneging on promised offers, and this reneging had led to the second hunger strike, the hunger strikers told me that they wanted a representative of the British government to come in and stand over what was on offer. Now, what the British were offering fell short of the five demands but whether it would have been enough to end the hunger strike was never put to the test because the British refused to meet the hunger strikers and stand over their offer. So there was never a deal.
"Those people who criticise the leadership for faithfully representing and echoing the five demands of the prisoners and trying to maximise their gains, especially after four hunger strikers had laid down their lives, would in all likelihood be criticising the leadership if it had tried to force on the hunger strikers acceptance of just one concession or two concessions from the British.
"Among the documents still being withheld by the British are the one whose contents were delivered verbally through an intermediary on July 5th and which I delivered verbally to the hunger strikers and Brendan McFarlane; and the one which the British rewrote hours before Joe McDonnell died on July 8th but which neither we nor the hunger strikers were given. They rewrote it, according to the newly released material, to alter its tone in response to a request, they say, by the Republican Movement. Crucially, if we accept this document then it indicates a Republican Movement anxious to settle, not prolong the hunger strike.
"The only reason the British could have for continuing to withhold this statement is simply to create and sustain confusion. These documents should be read alongside the timeline the Bobby Sands Trust has detailed. These documents also tally with a background interview from 1986 with a senior prison official, Sir John Blelloch, which he did not anticipate being published, but which the Trust released a few weeks ago.
"In that interview Blelloch states: 'There was absolutely no change in the government's position.'
"The documents in the 'Sunday Times' say: 'The statement [the one still withheld – DM] contains, except on clothing, nothing of substance which has not been said publicly… It has been made clear (as the draft itself states) that it is not a basis for negotiation.'
"This was the real position of the British government and it is being lost among sensational claims which, unfortunately, are bound to cause pain to the families of the hunger strikers."
HUGHES' FAMILY SPEAK OUT
The family of Francis Hughes, the second hunger striker to die in 1981, have responded to the latest story. Speaking through Oliver Hughes they said:
"Our brother Francis died on hunger strike along with nine other courageous men in 1981.
"They had five just demands and the British government refused to concede those demands at the time though later the prisoners won their demands and the British recognised and gave early release to all of the political prisoners.
"We came through that terrible year of 1981 and all the years afterwards supported by our memory of Francis, a young Irishman of whom we remain very, very proud.
"In recent years we have read various accounts of the hunger strike and talk of negotiations and offers. We know who it was that took away special category status, who it was beat the prisoners, who it was caused the hunger strike and refused to do a deal which at the time would have saved lives.
"That was 28 years ago but still there are those who for whatever reason bring up the past in a way that puts us through more pain and distress. If they are really concerned about how this one family of a hunger striker feels then I would ask them to put the issue to rest.
"- Oliver Hughes, Tamlaghtduff"