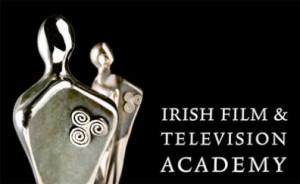 'Hunger', the multi-award winning film about the last days in the life of Bobby Sands, swept the boards at the Irish Film & Television Awards [IFTA] in Dublin last night [14th February] winning in six categories, with Michael Fassbinder who played Bobby Sands securing the top IFTA acting honour. Earlier this month, Fassbinder scooped the actor of the year award at the London Critics' Circle Awards. At IFTA 'Hunger' was named best film, and also notched up an IFTA for Liam Cunningham who was named best supporting actor for his role as Father Dominic Moran. It also won awards for original score [David Holmes], production design [Tom McCullagh] and sound [Ronan Hill and Mervyn Moore].
Michael Fassbender was also presented with the Irish Film Board Rising Star Award.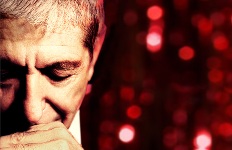 We have added more songs in the Multimedia section, including versions of 'Kevin Barry' by Leonard Cohen and Paul Robeson. We hope also to gradually expand an international section covering well-known or 'forgotten' songs about political prisoners.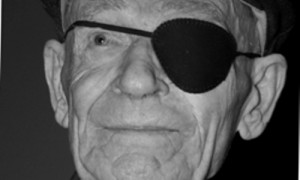 The last surviving Irish Volunteer, who fought on the Republican side against Franco in the Spanish Civil War, has received glowing, well-deserved tributes. Bob Doyle, an independent-spirited Irishman, died recently in London.
The International Brigades were Republican military units, formed of many non-state sponsored volunteers of different countries who travelled to Spain to fight in the Spanish Civil War  between 1936 and 1939. Appalled at the prospect of another European country succumbing to fascism, supporters of the Spanish Republican cause from around the world flocked to its aid. To these anti-fascists, Spain was the latest battleground in the European war against fascism, and Spain offered a chance to deter its advance.
Thankfully, Bob and other collaborators told his story in 'An Irishman's Fight against Fascism', launched at Dublin's Liberty Hall in 2006. In the book Bob also recalls his witness to many of the major events of the twentieth-century from his birth in 1916. His experiences reflected times of great hardship: "from the slums of unemployment most went through the University of Life – reform school, borstal and prison, we were no exception."
There are echoes of Brendan Behan here! Bob's depiction of his early life  provides a window into the misery, poverty and religious domination of post-independence Ireland.
I remember Bob from my 'London Days' when we both lived in Neasden and he popped in to chat at the day centre I ran for Brent Council. I remember him as a lively, sprightly man. With his distinctive eye patch he could have doubled up for James Joyce any Bloomsday! His 'cause' then was his objection to having to wear a crash helmet for his short local journeys on his Honda 50! Independent and spirited.
Bob is receiving his final tribute this week on Valentine's Day, 2009. A fitting celebration of the life of this forward-thinking, brave man, who recognised a noble cause for other people in another country. His bravery became known to us for posterity by Christy Moore's song, 'Viva La Quince Brigada'. I expect Christy will turn up and sing it again for the last Irish International Brigade veteran.
– Gerry Molumby, Nottingham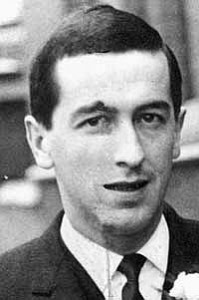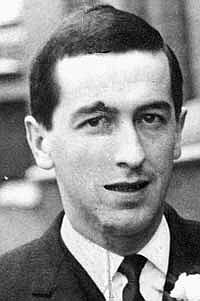 Today, February 12th, is the thirty-third anniversary of the death on hunger strike of Frank Stagg from County Mayo. He died in Wakefield Prison, blind, weighing four stones after sixty-two days on hunger strike, his wife and mother at his bedside.
Born in the village of Hollymount, County Mayo, in 1941, Stagg was the seventh child of a family of thirteen. He attended Newbrooke Primary school and later went on to attend the Christian Brothers Secondary School in Ballinrobe. People in his native village remembered him as being a 'nice lad from a nice family', others recalled his prowess at Gaelic football and handball. On leaving school he worked with his uncle as a gamekeeper before immigrating to England.
In England, Frank was employed as a bus conductor and later qualified as a bus driver. In 1970 he married Bridie Armstrong from Carnicon, County Mayo. He joined Sinn Fein in Luton in 1972 and shortly afterwards joined the IRA. Frank remained in touch with home and spent his annual holidays in Hollymount up to the year of his arrest and imprisonment in 1973. In the words of his mother, "he never forgot he was Irish".
Stagg was arrested in Coventry in April 1973 and was convicted in November of conspiring to commit arson, for which he received a ten-year sentence. At his trial the following October with six others, including Rev. Patrick Fell, he was described as commanding officer of the Coventry IRA unit.
There was little or no evidence to connect him with the charge. He was convicted under the notorious British Conspiracy Laws, brought in during the latter half of the 19th century to imprison Irish political activists without a fair trial.
Frank Stagg began his sentence in Albany Prison on the Isle of Wight. Insisting that he be treated as a political prisoner he refused to do any prison work, which resulted in him spending most of his time in solitary confinement. In March 1974, while in Parkhurst Prison, he and Michael Gaughan joined the hunger strike begun by the Price sisters, Hugh Feeney and Gerry Kelly demanding repatriation to Ireland. All suffered the horrific ordeal of forced feeding.
Stagg continued for 70 days. Following the death of Michael Gaughan as a result of force feeding the remaining hunger strikers ended their fast after assurances from the prison authorities that they would be transferred to a prison in Ireland.
Frank's prison life was one of broken promises and torture. Promises that his demands would be met. He had three simple demands: [i] a guarantee that he would not be returned to solitary confinement; [ii] the right to educational facilities and not to do prison work; [iii] the setting of a 'reasonable' date for a transfer to an Irish prison.
The authorities, however, pursued a policy of giving in to prisoners' demands when they were on hunger strike only to renege on their promises once the prisoner came off protest. Frustrated by such vindictive tactics and determined to secure his demands or die, Frank Stagg and several other prisoners embarked at the end of 1975 on another hunger strike, Stagg's fourth in two years.
In early February 1976, as Stagg and another comrade entered their eight and seventh weeks, respectively, on hunger strike, Stagg, recognising the intransigence of the British Home Office and the hopelessness of his own status, persuaded his comrade to end his fast, for the sake of his wife and children.
One week later, the inevitable happened. Frank Stagg died after fasting for 62 days. In his final message to his comrades in the Republican Movement he wrote: "We are the risen people, this time we must not be driven into the gutter. Even if this should mean dying for justice. The fight must go on. I want my memorial to be peace with justice."
In order that he be afforded a republican funeral, Stagg stated in his will that his body should be entrusted to Derek Highstead, then Sinn Féin organiser in England. The Wakefield coroner complied with his request.
Meanwhile, the Fine Gael/Labour coalition government tried to cajole, intimidate, and bribe members of the Stagg family to collaborate in a week of desecration. Having failed, the institutions and servants of the state were used to hijack the body and orchestrate a parody of a funeral of honour. As Frank Stagg's body was being flown home, and as the aeroplane was approaching Dublin airport, the government ordered Aer Lingus to fly on to Shannon where the Special Branch seized the coffin. Fine Gael Taoiseach Liam Cosgrave chose to defy in the most callous and insulting manner imaginable the deathbed wishes of a hero and to use the Special Branch to bury him.
The state's hijacking of Frank Stagg's body was vile enough and virtually a carbon copy of the Crown's treatment of Tomás Mac Suibhne's remains in 1920, but not even the Crown dared to defy Irish traditions and interfered no more once the diverted coffin reached Cork. It was a shaming and shameful affair.
On Saturday, 21st February, Requiem Mass, boycotted by almost all his relatives, was held. He body was taken to Ballina where it was brought by Special Branch men to a grave some 70 yards from the Republican Plot in Leigue Cemetery, where he had asked to be buried. In order to prevent any re-interment by republicans, the Special Branch afterwards poured six feet of concrete on top of the coffin.
The following day, republicans held their own ceremonies at the Republican Plot, despite a mass presence of Gardaí. A volley of shots was fired by IRA Volunteers to salute their fallen comrade. In his oration Joe Cahill made a promise to Frank Stagg. He said: "I pledge that we will assemble here again in the near future when we have taken your body from where it lies. Let there be no mistake about it, we will take it, Frank, and we will leave it resting side by side with your great comrade, Michael Gaughan."
For six months the Gardaí were stationed in the cemetery watching the grave but eventually they gave up and left. And when they did, the IRA, on 5th November 1977, disinterred Frank Stagg's remains and reburied them with Michael Gaughan, thus carrying out his last request.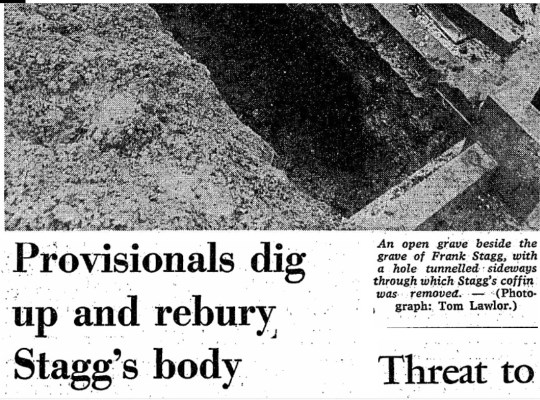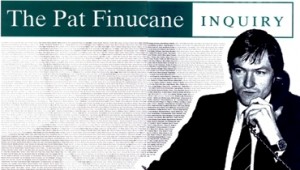 A new mural was unveiled on the barracks site, Andersonstown, on Tuesday, 10th February, to murdered human rights lawyer Pat Finucane. This Thursday, 12th February, marks the 20th anniversary of his assassination by agents of the British state. Pat had been Bobby Sands' solicitor and sat as a legal advisor to the Bobby Sands Trust when it was first established in 1981/82.
His murder was carried out by UDA agents, planned by the British army's Force Research Unit, upon the British government's direction.
The speakers at today's unveiling included Pat's brother Seamus, Gerry Adams MP and Mark Thompson of the Relatives for Justice. Earlier, in a statement the RFJ said: "There have been government appointed investigations including those by John Stevens and Judge Peter Corry which all justify the Finucane family's conviction that state sponsored collusion was the director and executor of Patrick Finucane. Despite the unquestionable evidence and assurances at varying stages of political negotiations the British government has refused to comply with its obligations to provide a full independent international public inquiry into the murder of this human rights solicitor.
"Patrick Finucane was a son, a husband, a father of three and a brother who is dearly missed by his family. He was a pioneer in human rights advocacy and his legacy lives on through the new generation of human rights lawyers who carried on his work and succeeded him. He represented those most dispossessed, censored and marginalized during the conflict, and is remembered for his vigour and commitment to cases which hitherto had seemed hopeless. It was this dedication which led to him being targeted and executed.
"In his memory and in order to highlight the burning demand for truth around his death Relatives for Justice will be organizing two events on the day of Pat Finucane's anniversary."
On Wednesday, 11th February, beginning at 12.30pm, the Italian journalist Silvia Calamati will speak at an event in the University of Ulster, Belfast Campus, on 'Qui Belfast – An Italian Witness', which will include a showing of  the film 'An Fhirinne – In Search for the Truth'.
On Thursday 12th February at 12.30pm there will be a vigil of remembrance at the High Court, Chichester Street, Belfast. Mike Ritchie Director of the Committee on the Administration of Justice and Monsignor Raymond Murray, friend of Pat Finucane and founder member of Relatives for Justice, will be speaking. On Thursday night at 7pm in St Mary's College Falls Road there will be a Public Meeting – 'Pat Finucane: Time for Truth.' This public meeting will be addressed by Seamus Finucane (brother of Pat), Peter Madden (Pat's law practice partner), Jim McCabe (husband of Nora McCabe, whom Pat Finucane represented), and Alex Maskey MLA (who was targeted by UDA agent Brian Nelson and subsequently shot and injured). The event will be chaired by Relatives for Justice chairperson and friend of Pat Finucane Clara Reilly.
Another major event, sponsored by The Finucane Family and British Irish Human Rights Watch, and endorsed by the U.S. Brehon Law Society, will be held in Dublin on 12th, 13th, and 14th February. Among the speakers will be Pat's widow, Geraldine Finucane, the lawyer Michael Mansfield, the journalist John Ware, Param Cumaraswamy (human rights lawyer and former UN Special Rapporteur) and Judge Peter Cory (former Justice Supreme Court of Canada who presided over a collusion inquiry into the murders of Pat Finucane and others.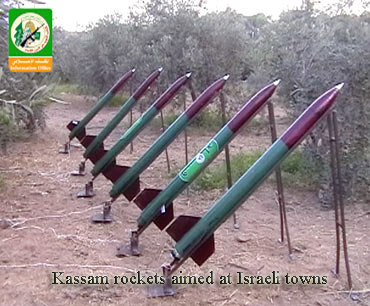 In a feature piece analysing the comparisons between the peace process in Ireland and President Obama's initiative in the Middle East, and a call from Sinn Fein President Gerry Adams for talks with Hamas as the legitimate representatives of the Palestinians of Gaza, the 'Jerusalem Post' fatally and mistakenly draws the wrong conclusion.
Not surprisingly, the feature finesses, side steps and then distorts the actual conditions on the ground in Ireland – that is, the military stalemate between the British army and the IRA, despite the IRA's strength in the early 1990s – that encouraged a new pragmatic approach by all sides which led to negotiation, compromise and a creative political arrangement which allowed both unionists and republicans the space to continue a discourse with each other on their differing aspirations. Instead, the paper's analysis appears to encourage the intransigence that was such a hallmark of the British state and unionism that provoked IRA attacks and a lengthy armed struggle until the integrity and legitimacy of republicanism was recognised by the British and facilitated in a transitional peace process.

Michael Fassbinder, who plays Bobby Sands in the film 'Hunger', has been awarded British Actor of the Year for his portrayal of Bobby. The London Critics' Circle Awards are judged by more than 100 newspaper and magazine film critics, and raise money for the NSPCC. It is the second award in a week for the film directed by Steve McQueen. The film recently took the top prize at the London Evening Standard Film Awards for best picture, beating Danny Boyle's Mumbai rags-to-riches saga, 'Slumdog Millionaire'.