Sinn Féin Bookshop
, 58 Parnell Square, Dublin 1, Ireland. Tel. 00 353 18148542. Email:
sales@sinnfeinbookshop.com
Republican Merchandising Belfast Ltd., 52/53 Falls Road, Belfast, BT12 4PD, Ireland. Tel [028] 90243371
Mercier Press Ltd.
, Unit 3, Oak House, Bessboro Rd, Blackrock, Cork. Phone 00353214614700. email -
info@mercierpress.ie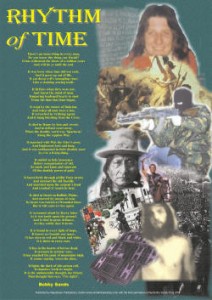 Rhythm of Time Poster
-  Poem composed by Bobby Sands, IRA Volunteer, who died on Hunger Strike in 1981. This poster gives the complete version of the poem and depicts images from it. Available online from the
Sinn Féin Bookshop
.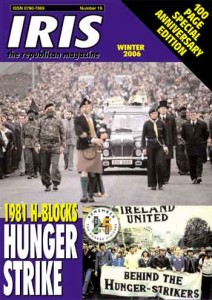 IRIS
the Republican magazine. After an absence of 13 years the popular republican magazine IRIS is back. The first new edition is a 100 page special on the 1981 hunger strike featuring previously rare photographs and interviews with participants. IRIS is available online at the
Sinn Féin Bookshop
.