Martin Hurson Anniversary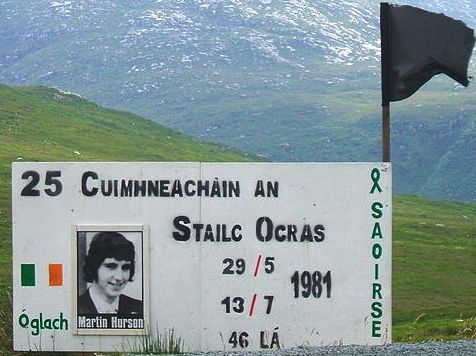 On this day, Monday 13th July 1981, 24-year-old Martin Hurson from County Tyrone died after forty six days on hunger strike. Martin had joined the hunger striker in late May, replacing Brendan McLoughlin who had been forced to drop out because of a burst stomach ulcer. However, Martin's condition unexpectedly quickly deteriorated around the forty-day mark and four days later he died.
Martin had been tortured and framed by the RUC at the time of arrest and convicted in a Diplock kangaroo court.
The Hursons are one of the most respected republican families in Tyrone. One of Martin's brothers, Francie, a Sinn Fein activist, also died young, in his thirties in December 1984. See Martin Hurson profile