'Hunger' Available on DVD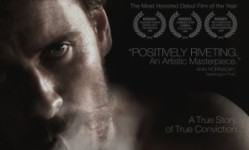 'Hunger' now available on DVD from the
Sinn Fein bookshop
, 58 Parnell Square, Dublin 1, Ireland. Tel. 00 353 18148542. Email:
sales@sinnfeinbookshop.com
"Imagine how most filmmakers would tell this story and then see 'Hunger': the differences are bold and powerful and restore faith in cinema's ability to cover history free from the bounds of texts and personalities. It's not an easy watch – but it's an invigorating one."
- Time Out, magazine